Sprint, Peachtree Corners Et Al to Launch 5G IoT Lab in Georgia
PEACHTREE CORNERS, Ga. -- With an eye on an emerging slice of the 5G services market, the city of Peachtree Corners -- with Sprint, Georgia Power and other partners -- launched its IoT-focused Curiosity Labs here in this leafy city just outside Atlanta.
Sprint has rolled out its 2.5GHz mid-band 5G network at the Peachtree industrial park for companies to conduct live trials of IoT projects. Sprint today showed off an autonomous Olli mini-bus, along with a drone delivering a package to a smart mail box and a remote-controlled electric scooter.
"This is not about smartphones, this is about AI, this is about robotics, this is about cars," Ivo Rook, senior VP of Internet of Things at Sprint, told Light Reading at the event.
Indeed, the event, which started with a moment of silence for the anniversary of 9/11, finished up with the Olli, an autonomous shuttle, driving laps around the site and a package delivery from a drone.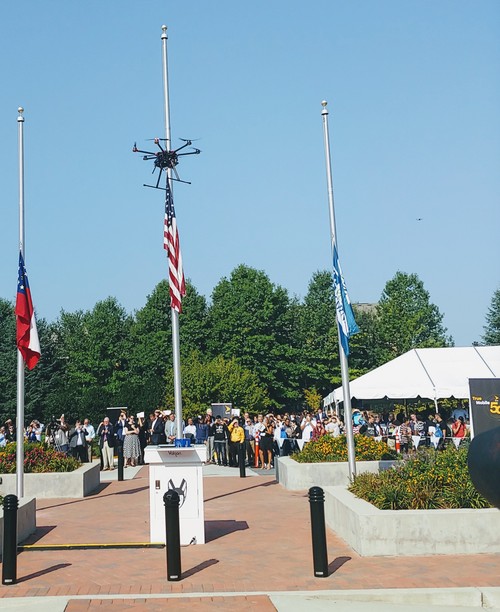 Rook said that the 5G network was about delivering "mission-critical" rather than "best-effort" data on the autonomous and remote-controlled machines. For instance, he said that the Peachtree site has GPS micro-positioning that can allow drones to be positioned within "inches" of a target rather than the within nine feet range of a target that GPS-based tech usually achieves.
Sprint has already launched its Curiosity platform on 4G. Rook says that the network is running on LTE Cat M. The 5G-based activity at Peachtree Corners will offer more real-time capabilities to devices like drones and autonomous vehicles, however, as Sprint can utilize low-latency capabilities on 5G for real-time control of devices.
The Curiousity Labs venture was planned and funded by the city of Peachtree Corners. Located in the northern suburbs of Atlanta, it was incorporated as a city in 2012.
— Dan Jones, Mobile Editor, Light Reading
PARTNER PERSPECTIVES
- content from our sponsors