Dish has been searching for years for a partner, or acquirer, to take advantage of its stockpiled spectrum, and now rumor has it that the satellite TV company may have found an interested party in Internet giant Amazon.
First things first. All Wall Street rumors need to be taken with a big grain of salt. Despite the fact that The Wall Street Journal is reporting Dish Network LLC (Nasdaq: DISH) and Amazon.com Inc. (Nasdaq: AMZN) have had discussions about a potential wireless partnership, there are no named sources supporting the news, and the WSJ caveats its story with an acknowledgement that no agreement is imminent. It's always possible that people close to Dish are floating the rumor, or, more likely, exaggerating the state of the talks to drum up interest from other would-be suitors.
That said, if Amazon is considering a tie-up with Dish, there are several reasons why a deal would make sense.
Above all else, Amazon is a logistics company. It has mastered the art of transporting physical goods through its retail shipping network, and it's come to dominate information warehousing and distribution through its cloud computing infrastructure. The one thing Amazon does not have is a communications network close to end users, and that's something Dish's wireless spectrum could provide.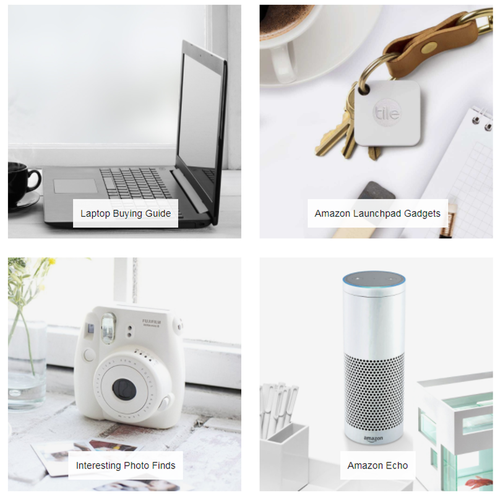 According to the WSJ, one option on the table is for Amazon to invest in the buildout of a new Dish network dedicated to the Internet of Things. That would give Amazon greater financial control in offering connectivity services for standard consumer products. Imagine a bike that uploads usage data to a personal account in real time, or that collects and uses data from nearby environmental sensors to alert users to local events and traffic conditions. Imagine a key-finder connected to Amazon's own partner network, or the Amazon Echo with connectivity beyond Bluetooth and WiFi.
Another option would be for Amazon to sell some form of Internet access to Amazon Prime subscribers bundled with Prime video or one of Amazon's Fire devices. The company has done this before with its Whispernet service for Kindle devices (free Internet access for downloading books), and it may be ready to revive the model now, only with a more advanced wireless network.
Outside of the consumer realm, Amazon could also use Dish's spectrum to support new industrial IoT applications. Effective warehouse operations and fleet management are critical to Amazon's bottom line, and the company could use its newfound connectivity to improve everything from packaging and storage to delivery routing via planes, trains, trucks and drones.
---
Want to know more about the Internet of Things? Check out our dedicated IoT content channel here on Light Reading.
---
Meanwhile, for Dish, any partnership or acquisition news might be good at this point. The satellite operator is under the gun to develop new wireless infrastructure by March of 2020 per a mandate from the Federal Communications Commission (FCC) . Dish has said it's developing a 5G-capable network specifically designed for IoT applications, but the details are decidedly hazy. External indications suggest the company is hoping for a little outside help to turn its spectrum holdings into a new profit-generating business. (See Dish's 5G Plans Should Rouse Cablecos.)
As always in partnership discussions, the sticking point may end up being price. According to BTIG analyst Walter Piecyk, if a cable company were to try to acquire a usable amount of Dish's spectrum, it would cost upwards of $20 billion. That's far above even the $13.7 billion that Amazon just bid in an announced deal for grocery chain Whole Foods. (See Amazon Steals Big Microsoft Customer With Whole Foods Purchase.)
Amazon presumably wouldn't have to spend that much money, assuming it doesn't want to acquire Dish or its spectrum outright. But the price tag for any deal is still likely to be significant.
— Mari Silbey, Senior Editor, Cable/Video, Light Reading