File this one under "no surprise." Comcast's IoT division, known as machineQ, is currently working to embed a Low Power Wide Area Network (LPWAN) radio based on the LoRaWAN specification into its XB6 broadband gateway.
The information comes amid news that two Comcast Corp. (Nasdaq: CMCSA, CMCSK) partners, Pure Integration LLC and Actility , have teamed up to integrate their LoRa technology into the RDK-B software stack for cable broadband customer premises equipment. The standardized RDK-B stack is one that Comcast has championed in the industry along with other major cable operators including Cox Communications Inc. and Liberty Global Inc. (Nasdaq: LBTY).
Bill Ver Steeg, the chief architect within Comcast's machineQ IoT business, hinted at the addition of a LoRa radio to the XB6 gateway at an IoT event back in June, but the news leaked out in more detail this week. (See Comcast Opens Up on Smart Cities & machineQ.)
"machineQ asked us to help work with their team as well as Semtech and Actility to embed the Semtech radio -- the LoRaWAN radio, and also using the Actility packet forwarder integrated with that radio solution -- on to the XB6," said Chris Kocks, director of Pure Integration's IoT practice, in an interview.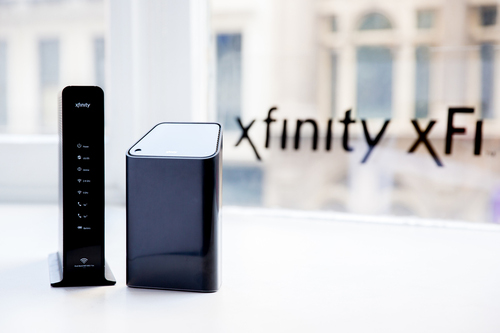 By adding LoRa technology to the XB6, Comcast gains a significant potential advantage in the IoT market. The more LoRa gateways Comcast has deployed in a region, the more network coverage it can provide to IoT customers who can in turn use cheaper, lower-power sensors in their connected devices. It's an economic advantage for Comcast, and one that other connectivity providers without the company's scale will have trouble emulating.
According to Kocks, the LoRa integration into the RDK-B stack isn't entirely complete today, but it's close.
"The proof of concept has been fully implemented, so packets are being transferred back and forth. It's working with RDK-B and all of the ecosystem," said Kocks. "After the market trials, or during the market trials, there's a further level of integration where we actually take the code, the packet forwarder code and hardware abstraction layer, and embed that in RDK-B specifically. Right now they're running as separate executables."
Kocks also pointed out that the integration with RDK-B, and specifically the integration with the XB6 gateway, will make LoRa technology accessible to a wide range of operators. Comcast is deploying the XB6 with its own residential customers, but also licensing it to other cable partners. Referring to the XB6 with the embedded LoRa radio, Kocks said, "This will be another product that will be wholesaled and be able to be licensed by the other operators. The other operators are very aware of the work that's going on."
---
For more cable market coverage and insights, check out our dedicated cable content channel here on Light Reading.
---
Beyond the XB6 gateway, Comcast is also partnering with Actility on a specific asset tracking solution which it's demonstrating this week at MWC Americas. While Actility is primarily a software specialist with its widely deployed ThingPark IoT platform, the company recently bought Abeeway for its LoRaWAN asset tracker hardware, which Comcast is now testing in service vehicles in San Francisco in conjunction with the machineQ network in the region.
Speaking about the Abeeway acquisition, Actility's Mark Ewen in IoT business development noted, "They have some very unique intellectual property around leveraging LoRa and assisted GPS to really do two fundamental things. One is to vastly enhance the battery life of the tracking mechanism. And then two, much more rapidly acquire the initial signal as compared to GPS."
Ewen added that the hardware piece in this case is important to Actility because it sees such a significant opportunity in the asset tracking market. "We really want to pour kerosene on that particular vertical."
For Comcast's part, the latest LoRa news is part of a very big push for the company in the IoT space. So far, Comcast has activated its machineQ network in 15 markets and is in numerous IoT customer trials across a wide range of industries. (See Comcast Accelerates Into 15 IoT Markets.)
— Mari Silbey, Senior Editor, Cable/Video, Light Reading