One of the latest attempts at wireless power transmission is through sound.
Californian startup uBeam has developed a technology that broadcasts power through ultrasound. This refers to sound above the range of human hearing, which nominally starts at 20,000Hz.
The technology uses a speaker-like system to transmit acoustic energy over the air that gets converted to electrical power at the device via ultrasonic transducers.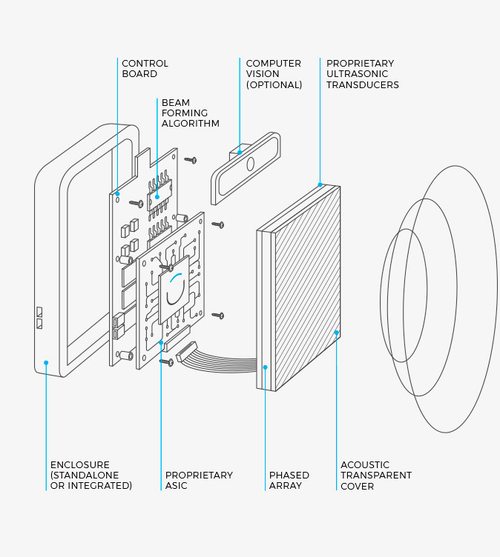 "uBeam can safely transmit watts-level power within a couple of feet, and milliwatt-level of power at tens of feet away," the company says
uBeam says that the technology can be used to provide constant power for industrial IoT applications. It also plans to offer the technology for smart homes and consumer electronics.
The company claims that "ultrasound is inherently safe" and has been used in various applications, such as parking sensors and cleaning equipment, for over 50 years. The company says it is not limited by FCC power regulations because of its use of acoustic power rather than electromagnetic energy, like rivals Powercast and Wi-Charge. This means uBeam can be used in airplanes, cars and hospitals, the company says.
The company has raised over $31 million in funding so far. uBeam first started in January 2012. The company claims to have scored "more than 125 granted patents" for its technology so far.
The company is partnering up to build the technology into devices. "uBeam is licensing the wireless energy technology, and we work with our partners to build it into their products," uBeam says.
The company released initial reference designs for customers in March this year.
Related posts:
— Dan Jones, Mobile Editor, Light Reading