It was Kathy Winter's constant desire to be on the cutting-edge of technology and stay up-to-date on where the comms world was headed next that led her to be the first person ever to take a cross-country road trip in a self-driving car.
Winter, now the vice president and general manager of Intel Corp. (Nasdaq: INTC)'s Automated Driving Solutions Division, took the hands-free road trip last year when she was part of connected car supplier Delphi. She joined Intel in August to transform the company's role in autonomous cars, a role that just got a lot bigger as Intel acquires driverless car-enabler Mobileye, giving it a turnkey position in driverless cars. (See Intel Brakes for Autonomous Car Data Sharing and Intel Buying Mobileye for $15 Billion.)
---
Women in Comms' biggest event of 2017 is coming up on Monday, May 15, ahead of the Big Communications Event in Austin, Texas. Register here to join us for a networking luncheon with top-notch keynoters and panel discussions!
---
Winter recently shared with WiC why she thinks the technology is more exciting than ever, and how connected cars can give women an edge in the high-tech space. She also gave us a preview of a new program Intel plans to soon start -- a way to work more closely with universities to groom women and underrepresented minorities for careers in the autonomous driving space.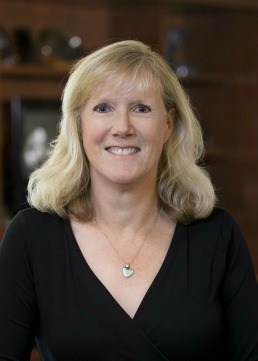 Women in Comms: Tell us a bit about your professional background and how you got to where you are today.
Kathy Winter: I started in Motorola in basic manufacturing engineering then moved to the development side and went to MBA school while at Motorola and then moved into management. I flip-flopped between pure engineering and more product management/marketing over the years. I did purposely quite a bit because I was always afraid of becoming outdated. Technology moves so quickly. I tried to stay really close on the technology side to stay up to speed and not move completely out of that. I ended up leaving Motorola when Google was going to purchase them. Delphi was looking to take a lot of communications technology and software into their vehicle offerings, so I decided to make a move back to automotive. I had done three years of automotive work as GM of Motorola's telematics division.
I was going to Delphi at a time it was starting to change very quickly. I was there for almost five years -- I started out in advanced engineering, and in the last couple of years started their office in Silicon Valley and their automated driving program. We did the first cross-country drive in a self-driving car. Then you see Intel. They created this new division that looks so interesting. I was so focused on the in-vehicle piece, and Intel seemed like a great way to take it to the next level and look at it end-to-end and help build the team.
I spent 26 years at Motorola, was at Delphi for five and now Intel since August. Now I'm in the GM role with both engineering and business, so that's fun to get to do both sides. At Delphi, I started in engineering and then flipped back and forth. It helps me stay really current. It's moving so fast. It keeps it interesting too.
WiC: How do you balance looking ahead at what future technologies will take off with meeting the demands of your day job and its focus on current technology?
KW: It's always the question. I find I like to surround myself with really smart technologists who are much smarter than me and spend time and listen. One of the cool things is if you can use these people to look at new startups, you learn so much. These startup companies are so good at looking way ahead of the puck. Working in Silicon Valley is a great way to see that firsthand. It's hard though -- keeping up is hard, but it's worth it if you'll stay in high tech. That's why I've stayed in high-tech companies because if you do like the technical stuff, it moves fast but it's a great place to be. Motorola was the ultimate in high tech for a long time, and Delphi is bleeding edge on software, and Intel is as well. They are big on innovation and investment as well.
WiC: What is your advice for women in tech who might like to enter the autonomous driving space?
KW: We need more women in the automotive industry and in technology, in general, too. I'd think from a credibility standpoint, it's important if you are not in engineering to stay super close to it. It's moving fast and it's easy to be outdated if you're not digging in and understanding the details. They don't have to be in engineering, but they should stay close to it as much as they can. Spend time with the ones focusing on it to learn from them.
It's really hard these days to just get it through schooling. The automotive space fell out of favor when there was a lot of problems with big companies years ago. As a result, a lot of big schools stopped focusing on automotive. It wasn't considered attractive. Now, interesting enough, there is so much opportunity for robotics specialists, AI, software -- there are so many disciplines now that you can study for automotive. We never had that combination before. Years ago I would say you had to go into automotive, but now the opportunities are much broader to participate in the automated driving space with a less traditional automated degree. There are tons of robotic engineers and software is growing so much in automotive. Even those doing user interface designs, it's about the experience.
There are so many ways that women who might not have taken a pure automotive curriculum can get into the space through less traditional channels. That will help bring more women into the industry rather than traditional electrical engineers. You can talk to the universities, and you don't have to be just mechanical background like back in the day.
WiC: Are the changes taking place at the university level changing how you recruit at Intel?
KW: It is changing how we recruit. It's so much broader now. We consider folks out of so many disciples we didn't before. You can broaden the net of folks that can accelerate the program and add value. It helps you also get a broader set of candidates from a diversity standpoint. If you can look across broader disciplines, you can look at a broader set of schools that don't have a specific automotive degree, but something applicable.
We are partnering in a much bigger way with universities so we can groom PhDs and masters and undergrads, too, to fit into the space and potentially work with Intel. We are actively working to do that to help create a pipeline there. We are focusing on females and underrepresented minorities. One of the things I like about personally getting out there now is being able to reach out. There are a lot of women who thought, "I don't know if I want to work for a car company or in high tech." I think that I, myself, and others are doing a great thing. If they see it, they can realize they might not have thought of it, but it looks cool. We can bring them into high tech, not just PCs. At least at Intel, there are other places like retail or smart cities -- who designs the grid? Hopefully they will appeal to women looking to get into high tech but who aren't sure where.
With software, there are more women. In general, I'm hoping to keep pushing and wanting more and more women in engineering schools. Now that the tech is so cool thinking about drones and all that can be done, I'm hoping that will attract more young female engineers to go into that and stick with it.
— Sarah Thomas,

, Director, Women in Comms