Intel is making a $15 billion bet on the autonomous vehicle market with a deal to acquire Israel-based Mobileye, which has spent the last two decades developing software and silicon technologies for self-driving cars, including machine learning, data analytics and mapping.
The deal, which the two companies announced March 13, is a significant and risky bet for Intel, which has moved away from its traditional role as a supplier of x86 processors for PCs, to a company focused on cloud computing, data center, Internet of Things, artificial intelligence and, now, autonomous vehicles. (See Intel to Buy a 15% Stake in HERE.)
Intel will pay $15.3 billion in cash for Mobileye, which equates to $63.54 per share for the company. That is about a 33% premium over Mobileye's stock price at the close of business on Friday, March 10.
In a statement announcing the deal, Intel claims that the market for various vehicle systems could be worth about $70 billion by the year 2030, and the deal with Mobileye puts the chip maker in competition with new-era car companies such as Tesla, as well as old rival such as Qualcomm, which recently acquired chip maker NXP. (See Qualcomm Makes $39B Bet on NXP.)
In a call announcing the deal on Monday, Intel CEO Brian Krzanich told financial analysts that the two companies would function separately for nine months until regulators sign off on the acquisition. After that time, Krzanich said the two companies would work side by side to develop a range of technologies for connected cars, including precision mapping, analytics and AI to make these vehicles safer and more responsive.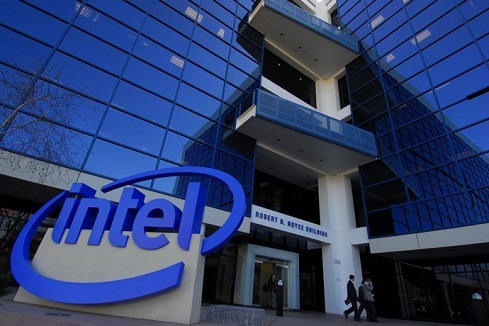 "We want to bring all these technologies together in one package," said Krzanich. "We want to accelerate innovation, as well as edge-to-edge solutions. We believe this deal can lower costs, and offer faster time to market."
Mobileye has a history of working with Intel. In August, the two companies, along with BMW, signed an agreement to develop technology for autonomous vehicles and self-driving cars. Mobileye also has deals with other car companies including Audi. (See BMW, Intel, Mobileye Team on Driverless Cars .)
The company has also had its share of controversy, and Mobileye dissolved its partnership with Tesla in 2016, following a fatal crash involving self-driving technology used in Tesla's car called Autopilot.
On Monday's call, Amnon Shashua, a co-founder of Mobileye and its current CTO, said that his company would work with Intel to take advantage of the chip maker's capabilities in the data center, and through that relationship develop better middleware and software for the autonomous car market. When the deal is done, Shashua will lead Intel's new driving division from Israel, reporting directly to Krzanich.
At the same time, Intel gains access to Mobileye's EyeQ system-on-a-chip (SoC) technology, which helps collect the data from a variety of sensors and cameras installed in the vehicle. The collection of all this data is the key to the deal, as Intel's Krzanich explained to employees on Monday.
"Many of you have asked why we think autonomous cars and vehicles are so important to Intel's future. The answer is DATA," Krzanich said in a statement. "Our strategy is to make Intel the driving force of the data revolution across every technology and every industry. We are a data company. The businesses we focus on, and deliver solutions to, create, use and analyze massive amounts of data."
— Scott Ferguson, Editor, Enterprise Cloud. Follow him on Twitter @sferguson_LR.
---
CALLING ALL CLOUD, NFV AND SDN COMPANIES: Make sure your company and services are listed free of charge at Virtuapedia, the comprehensive set of searchable databases covering the companies, products, industry organizations and people that are directly involved in defining and shaping the virtualization industry.
---