STANFORD, Calif. -- When it comes to supporting online video, the ad industry has entered a phase of busy experimentation, where most advertisers want to participate but haven't fully decided how, according to speakers at yesterday's Stanford Accel Symposium.

The conference, put on each year by Stanford University and VC firm Accel Partners , took "The Future of Advertising in Digital Media" as its theme this time.

Although masses of video sites are expecting advertising to pay the bills, it's still unclear how that business will operate. Advertisers are interested, though.

"Every discussion we have now with most traditional advertisers is about how we get more effectiveness -- how do they get more out of the digital realm?" said Beth Comstock, president of NBC Universal Integrated Media. "There is this sense that they've got to have a different mix formula," involving some combination of TV and online advertising.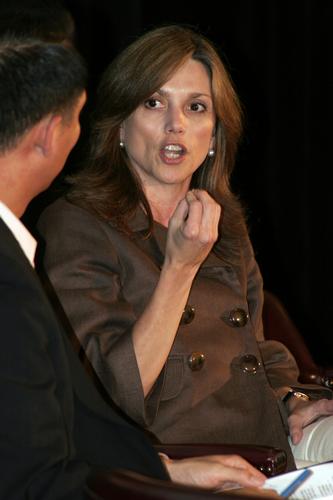 NBC is trying out a metric called "total audience measure," which tallies TV and online impressions. It's the kind of thing advertisers want to know, but it's going to take some time to see how useful the statistic really is. "You have to understand, every medium has a different effectiveness level," Comstock said.

Naturally, startups are volunteering to help ease the advertisers' transition to the Web and mobile devices. AdMob provides a platform that helps mobile content makers make money from mobile audiences. And Ad-network provider YuMe Networks, for instance, is developing ways to track video content to let advertisers know what they're supporting.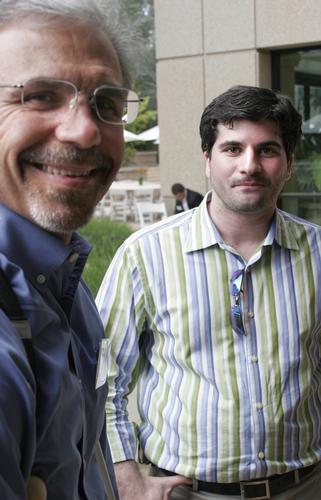 "When they go to the upfronts, they sort of know what's on Lifetime or what's on Oxygen. We're trying to create the same kind of environment," said Jayant Kadambi, YuMe's CEO.

In trying to figure out what works, advertisers are willing to experiment, setting aside money to try out new things on the Web. For example, they've been teaming up with filmmakers to try to create ads that are engaging by themselves. David Kenny, CEO of Digitas Inc., showed several examples of ads his firm created as standalone entertainment, including campaigns for HP Inc. (NYSE: HPQ) and pharmaceutical company ALZA Corp.

Big pharma, in fact, is making a major shift to Web advertising, Kenny said, because prescriptions drugs are the kinds of products consumers seek out. "These people are raising their hands in search," he said.

Web ads can't command TV prices, though, so creatively filmed campaigns have to be done on the cheap. The HP "tea running" ad, featuring the urban sport of Parkour (a.k.a. freerunning, that thing with people bouncing and jumping off buildings), cost about £2,500 total, he said.

Video sites can also try experiments to keep viewers around longer, giving advertisers more chances to make an impression. Even a "skip" button, letting people not view an ad that's tied to a particular video, could be worth trying out, says Erick Hachenburg, CEO of Metacafe Inc.

Kenny gave two notes of caution for the startups trying to provide tools and services for creating online ads. First, anything they do has to fit into the established infrastructure -- meaning, it probably has to work with Google (Nasdaq: GOOG) without requiring hands-on help from the startup.

Second: The promise of online ads isn't infinite and still requires taking ad dollars away from somewhere else, probably TV. "The economy's only so big, and there's only so much advertising as a percentage of revenue," he said.

— Craig Matsumoto, West Coast Editor, Light Reading


---
Interested in learning more on this topic? Then come to Telecom2.0: The Collision of Content & Communications, a special technology conference on the massive shifts now underway in the communications market. To be staged in Boston, on May 22, admission is free for attendees meeting our prequalification criteria. For more information, or to register, click here.


---