Integra5 Wants Deals, Not Lawsuits

Comment (12)
The CEO of
Integra5 Communications Inc.
, Meredith Flynn-Ripley, is making it clear that her company would rather pursue deals than lawsuits after obtaining a key patent that describes how phone calls and call messaging can be managed using the television.
That patent,
U.S. No. 7,277,445
, describes how a TV can display information about incoming voicemails. The patent also details how a call can be retrieved and rerouted using commands entered via the TV.
Integra5 was officially awarded the patent on Oct. 2. The company now holds 10 patents spread across Australia, Canada, Germany, Israel, and The U.K. (See
Integra5 Gets Patent
.)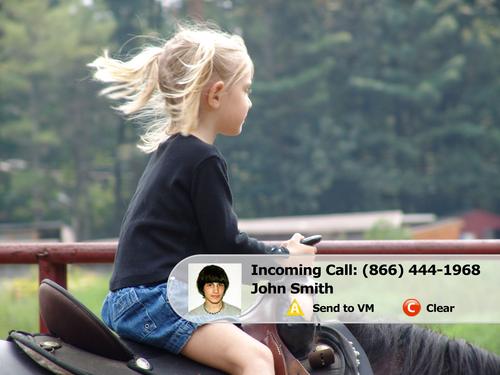 The company says the call control and call screening capabilities covered by the patent cover IPTV as well as cable hybrid/fiber coax (HFC) networks.
Integra5 has disclosed deployments of the TV-based caller ID app with MSOs such as
Comporium Communications
,
Knology Inc.
(Nasdaq: KNOL), and
WideOpenWest Holdings LLC (WOW)
. Overall, the company has 13 deployments and contracts with 16 operators, most of them unannounced, Flynn-Ripley says.
Operator and equipment vendors across the map want to do caller-ID-on-the-TV applications, but many have opted to avoid Integra5's service fees by
developing their own versions
. So, the big question is whether Integra5 will pursue lawsuits now that it's got a patent.
At this point, the company says no. "We want to be friends [with operators]," Flynn-Ripley says. "We're not looking to create any wars now, and are focused on building the business."
The company is hoping it can score deals with new customers as well as operators that have built their own TV-based caller ID messaging services. Key to that strategy is the fact that Integra5 offers a converged application platform for TVs, mobile phones, and other screens, letting operators avoid the practice of building applications in silos.
Taking that approach with the Integra5 Converged Services Platform (i5 CSP), Flynn-Ripley notes, will let operators run other messaging applications, including video voice mail, news alerts, and even customer care notifications. MSOs could send pop-up windows to promote a change in the programming lineup or a new video-on-demand title, and possibly extend that idea to mobile phones and PCs.
As for the possibility of licensing its patent portfolio to MSOs and other vendors, Integra5 "hasn't made any solid decisions," Flynn-Ripley says.
Currently, the Burlington, Mass.-based company uses a software license business model, with fees determined based on the number of homes connected to the platform and the number of applications that the operator activates.
— Jeff Baumgartner, Site Editor,
Cable Digital News