How Huawei's IntelligentRAN helps CSPs manage the complexity of 5G
Partner Perspectives
Huawei
3/16/2023
More than 30 operators are using Huawei's IntelligentRAN solutions for a variety of different use cases.
Network teams at communications service providers (CSPs) today are dealing with much more complex issues than they did in the 2G, 3G or 4G era. 5G networks today handle much larger amounts of data traffic, process much bigger workloads, and consume greater amounts of power.
In fact, CSP's aim for power consumption from their wireless networks is 1.2 times or 1.3 times that of the current level by 2030.
To help CSPs manage network complexity and keep their network power demands in check, while still guaranteeing customers receive a high level of service, Huawei introduced a series of intelligent solutions that are based on its IntelligentRAN architecture. These products are intended to make it easier for operators to maintain and grow their networks, more intelligently provide services and applications, and also manage the evolution to 5.5G.
"Customers tell me that because of network complexity, the resolution of network issues takes two or three times longer than before," said Mr. Calvin Zhao, vice president of Huawei Wireless MAE product line.
Calvin added that these Huawei products, referred to as the i-series solutions, are intended to help operators reduce network O&M complexity & power consumption, and achieve excellent network performance.
Specifically, the iFaultCare solution introduces a scenario with reverse fault tree in which Huawei is able to improve fault identification with a precision of 90%, according to Calvin. "We have added the prediction and prevention function and turned reactive operations and maintenance into proactive operations and maintenance. This can help reduce cellular service interruption time by 22%".
In addition, iPowerStar uses intelligent algorithms to help operators save energy while maintaining a stable network performance. This helps operators achieve a balance between power consumption and bit efficiency, Calvin said. Huawei claims that compared with traditional energy saving solutions that provide around 15% energy savings, iPowerStar can provide up to 22% energy savings in NR network.
iHashBAND, another solution, is a base station product that helps improve the uplink and downlink user experience in multi-band and multi-site networks. iHashBAND incorporates a virtual grid-based network prediction capability for smart carrier selection and carrier aggregation.
Calvin said that because many operators are using multiple spectrum bands with both time division duplexing (TDD) and frequency division duplexing (FDD) transmission schemes, iHashBAND helps them navigate the different characteristics of the spectrum bands. For example, some bands have better uplink characteristics while other bands are better at managing big bandwidth applications. iHashBAND helps sorting through those different bands and get the most out of them, which in turn, helps improve the user experience without having to change spectrum resources or hardware.
And finally, there is 5GtoX Suite, which is intended for the enterprise market. This product enables more agile service rollouts and a better service provisioning for enterprises. It is designed to provide service level agreements for things like latency, rate and capacity, as well as improve planning and provide troubleshooting for any problems. According to Huawei 5GtoX Suite can help enterprises reduce their onsite working load for wireless network planning by 80%.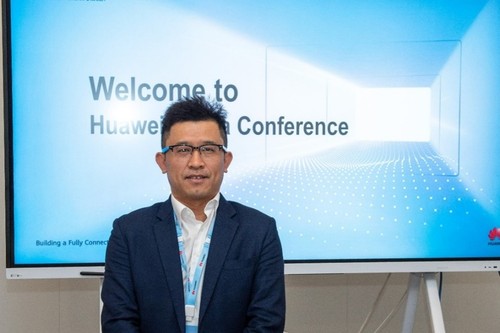 30 different operators are using i-series products
So far, Calvin said that more than 30 operators from the Asia-Pacific, Europe and Middle East are using the i-series solutions for a variety of different use cases.
For example, China Mobile, Vodafone in Europe, AIS in Thailand and Zain in the Middle East are using iFaultCare. China Mobile in Anhui province has deployed iFaultCare in its network and was able to reduce repair times by 30% and also reduce the number of repair tickets by 20,000. It estimates this has resulted in a savings of US$1 million and prevented more than 300 Terabytes (TB) of traffic loss.
Likewise, operator in Europe is using Huawei's iFaultCare in its network and was able to identify five types of faults that were creating issues in the network and was able to improve the accuracy of its root cause analysis by 90%.
In addition, Huawei's iPowerStar is deployed in China Mobile Sichuan and found that it was able to reduce power consumption by 10% to 20% while maintaining the same user experience. "This will result in a power saving of 20 million kilowatt hours per year," Calvin said.
In the Middle East, iPowerStar has deployed in Zain Kuwait and was able to save power consumption of its radio access network by 15%. The CSP now plans to deploy this feature in all of its companies this year.
On the network optimization front, an operator in Germany just completed its evaluation of iHashBAND, which it used in an indoor coverage scenario and was able to improve indoor coverage by 4 dB to 5 dB and maintain a downlink speed of 100 Mbps. This resulted in a significantly better user experience, Calvin said.
Next steps
After a series of successful collaborations with CSPs, Huawei believes that its IntelligentRAN solutions are crucial for the evolution of 5G networks. In particular, Huawei believes that the next step will be for it to inject more intelligence into antenna arrays and massive MIMO to support more capacity and a better user experience.
Huawei also is exploring using digital twin technology to create a digital representation of the physical base station to provide accurate simulation of the base station sites for monitoring and predicting traffic as well as accurately managing and operating cell sites.
Regarding the topic of openness concerned a lot in the industry, Huwei is also committed to making it easier for third parties to integrate with customer systems and drive more applications across the network.
Huawei continues to be committed to helping CSPs navigate the complexity of 5G and use state-of-the-art technologies to streamline their networks, conserve power and provide a superior user experience.
This content is sponsored by Huawei.