Hey, Guys, Let's Build a CDN!
If you've got a bunch of data centers lying around, why not tie them together into a content delivery network (CDN)?
Some software companies are looking into the possibility, using customers' or partners' data centers to create an alternative to the services provided by the likes of
Akamai Technologies Inc.
(Nasdaq: AKAM) and
Limelight Networks Inc.
(Nasdaq: LLNW).
OnApp Ltd.
is one example. Its real business is to provide software for cloud services, which has given OnApp a customer base of more than 400 data center owners in the past 18 months, CEO Ditlev Bredahl told
Light Reading
in February.
Those customers span the globe, and many of them have unused computing capacity and bandwidth on any given day. So, OnApp is putting those resources to use. In August, it acquired CDN software by buying the assets of a Malaysian company called
Aflexi Sdn. Bhd.
Combine that with those data-center resources, and voila:
easy-bake
CDN. It's done with the data center owners' permission, of course, and OnApp does vet each potential point of presence (POP) for performance issues. As of last month, OnApp had established 50 POPs that could be knitted together to form ad hoc CDNs.
What's in it for the customers is that they get paid for the trouble. "Up until recently, I sent my clients an invoice every month. Now they [sometimes] get a check instead," Bredahl says.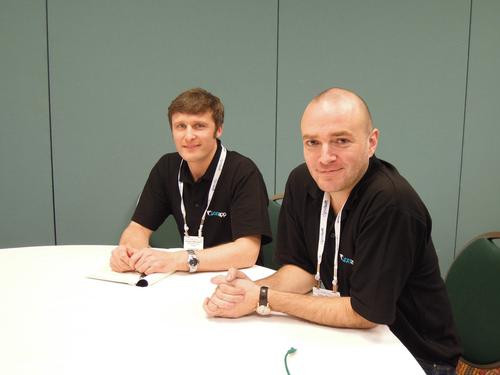 OnApp isn't the only company onto this idea.
Enomaly tried to do something similar with its SpotCloud offering (based on Aflexi software, it turns out).
Virtustream
acquired Enomaly in December and is hoping to use it as the basis of a federated cloud service, possibly starting late this year, GigaOm
reported
.
And a startup called 3Crowd, which sells software for building CDNs, has talked about
doing its own
CDN through an upcoming service named
XDN
.
One thing these companies can provide is reach, which is the No. 1 barrier to building a CDN. OnApp's target customers are the small businesses that don't happen to own data centers, let alone data centers spread around the country or the world, Bredahl says.
That doesn't mean a CDN with reach is necessarily an easy sell.
"This is a business and more than technology. You need a sales team to sell this stuff, and it's much harder for a smaller operator to invest in a sales team to sell into content owners," writes Heavy Reading analyst Adi Kishore in an email to
Light Reading
.
Hard margins
The real reason for OnApp starting its CDN business was to deepen relationships with clients, Bredahl says. But as a former CDN customer at previous jobs, he's quick with revolutionary talk about providing a service more cheaply than Akamai does.
"I wouldn't say they're milking it, but -- they're milking it," Bredahl says. "Nobody has disrupted the CDN market. There's no
JetBlue
there."
Bredahl might consider Akamai's margins rich, but margins for plain CDN services have gotten thin, as some speakers noted at
Light Reading
's Carrier Cloud Forum, held alongside CloudConnect in February.
"The CDN market is pretty hard now, especially for pure-play CDNs," said Ari Banerjee, Heavy Reading analyst, during a panel on cloud models. "Akamai is making money, but the rest of the other CDNs -- not so much." (Akamai's gross margins are about 70 percent, while Limelight's are closer to 40 percent.)
Part of the reason is competition, a factor that OnApp, 3Crowd and others will be contributing to. On top of that, service providers are getting more serious about running their own CDNs.
"Akamai is in a hard spot, to be honest, because their core business is commoditized to an extent," said consultant Stefan Bewley of
Altman Vilandrie & Company
during the same panel.
CDN companies themselves are recognizing this and moving into other areas of business. Akamai, for instance, has been emphasizing other areas such as cloud services, and it's getting into mobile-application acceleration with the purchase of Cotendo. (See
Akamai Goes Mobile by Acquiring Cotendo
.)
— Craig Matsumoto, Managing Editor,
Light Reading
UPCOMING LIVE EVENTS
June 6-8, 2023, Digital Symposium
June 21, 2023, Digital Symposium
December 6-7, 2023, New York City
All Upcoming Live Events
PARTNER PERSPECTIVES
- content from our sponsors