At the 7th Ultra-Broadband Forum (UBBF 2021), Dan Bieler, Principal Analyst from Forrester, delivered a speech, sharing his insights about digital transformation and recommendation for carriers of winning the market under the accelerating full-service development trend.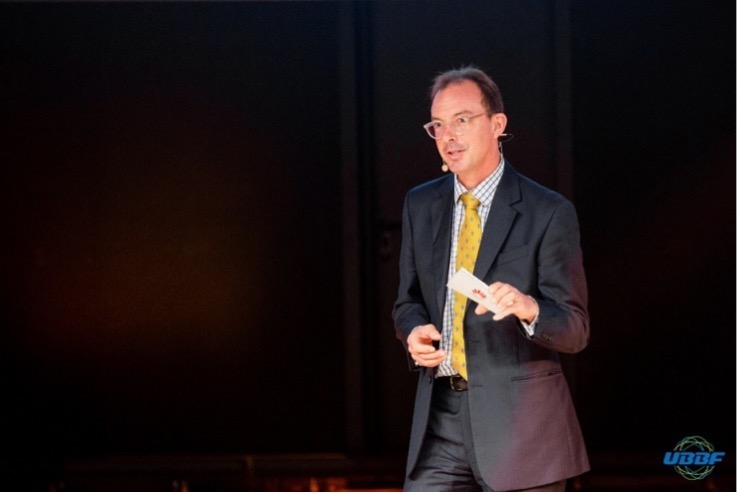 The following is a summary of Dan Bieler's speech:
The expectations and the demand of consumers and business customers are changing at a faster rate than ever before. This demand for change reflects customers' desire for continuous innovation. In turn, continuous innovation depends of the adoption of advanced, intelligent technologies. As intelligence is increasingly centralized in the form of data centers, demand for connectivity-based solutions is also increasing. Many carriers recognize this shift and are transforming from selling network products to creating value propositions based on or great services and experiences. This new approach depends on end-to-end integrated solutions to fit different business requirements.
Enterprise cloudification is an accelerating trend across most sectors and industries, including smart homes, smart factories, and content streaming. Demand for greater flexibility and agility has pushed the use of cloud and data analytics to the top of the technology priorities. Given the fundamental and essential role quality network infrastructure plays for cloud services, the debate regarding cloud-network convergence to fully harvest the capabilities of cloud and network is resurfacing.
However, cloud-network convergence is evolving towards a more integrated architecture approach: one cloud, one network, and integrated service capabilities. The integrated approach will make it easier for enterprise customers to migrate to the cloud, migrate between clouds, sell cloud services, manage cloud services, and optimize cloud services. Carriers have the opportunity to take on the role of cloud-network solution providers. This role requires carriers to join forces with app developers, cloud/SaaS firms, security providers, and other third parties. Only then, carriers have the chance to deploy cloud-network solutions for providing consumers and business customers with a Network-as-a-Service.
Providing the next generation of cloud-network solutions should be integral for carrier portfolio roadmaps. In addition to the cultural and operational transformation tasks, carriers face several technology transformational issues. To ramp up quality cloud-network offerings, carriers need to reinforce their capabilities concerning several areas, including Radio Access Architecture, as for instance the C-plane / U-plane separation; virtualization; artificial intelligence for programmable networks; open APIs; cloud infrastructure, for instance DevOps and Microservices; and network automation, including automated network operations and zero-touch networks.
From a network infrastructure perspective, carriers that are keen to build intelligent cloud-networks should:
• Integrate third parties' high layer services into cloud-network solution,
• Plan cloud access paths without cross-domain configuration,
• Offer application-level assurance,
• Plan for service-oriented network development in the entire WAN,
• Flexibly schedule traffic and realize data center pooling for efficient resource utilization, and
• Provide hierarchical network slicing for deterministic cloud-usage experiences.
To succeed as providers of intelligent cloud-network infrastructure, carriers must go through a fundamental transformation. Carriers need to zoom in to the specific requirements of their customer's stakeholder. Many of these stakeholders, like CMOs, HR, or Product Managers, sit outside the technology teams. Carriers need to learn to 'speak the language' of these stakeholders. It helps to create interdisciplinary teams for customer engagement. Second, carriers must implement ongoing customer feedback in an agile / Devops manner. This implies speeding-up product and service delivery, rethinking the distribution model, and refining elf-service portals for customers. Cross-divisional collaboration internally and with systems integrators, software firms, and professional services firms as well as embracing open innovation help carriers to develop a more agile and experimentative culture. And carriers should explore new pricing options, including on-demand, capacity-based, NaaS, and value-based pricing. Many carriers will find this transformation difficult as it impacts the carrier at several levels as the chart below indicates. Indeed, change can be uncomfortable. But change is always also an opportunity. As the saying from Lao Tzu goes, "If you do not change direction, you may end up where you are heading."

This content is sponsored by Huawei.