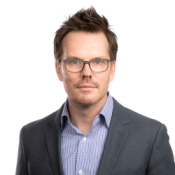 5/23/2007

Comment (0)

4:30 PM -- A nagging problem has returned. Once again, news.google.com referrals for Light Reading have fallen off a cliff, and targeted searches at news.google.com of key Light Reading stories aren't returning any Light Reading stories.

A search on the term "Light Reading" itself simply brings up referrals to our fine work from other publications (a backhanded compliment if there ever were one).

I'm sending Google a note to ask what's up via their Web form, and I'll report back if there's any progress.

For those keeping score at home, here's a list of our past troubles with Google:


I know this is sort of a housekeeping thing, but I put this out there because I suspect other publishers have this same problem from time to time. And it helps to keep the search monster on its toes.
— Phil Harvey, Google Editor,
Light Reading

(0) |