In the migration to gigabit, operators face the growing challenge of meeting the data-hungry demands of customers by utilizing gigabit broadband-enabling technologies that are both highly complex, and dependent on geography. From next-generation passive optical networking (NG-PON) to fiber-to-the-home (FTTH) to DOCSIS 3.1 to G.fast, gigabit broadband technologies promise unlimited compute capacity, high speeds, low latency and enhanced reliability -- game changers in establishing a foundation for smart cities, and the rapid growth of tech hubs.
Starting this week at Upskill U, expert speakers from Orange, Comcast and US Ignite will examine how service providers are striving to identify the right architectures to support advanced networks while shifting from legacy equipment. During the Gigabit series, lecturers will cover the gamut from examining the benefits and challenges of gigabit broadband technologies, to providing insight on future gigabit deployments, to addressing the growing smart cities trend.
---
Upskill yourself on Gigabit with our new Upskill U online university! Sign up for our free course with Orange now!
---
The new series launches Wednesday with "Gigabit 101," delivered by Will Barkis, senior technology analyst at Orange (NYSE: FTE). Barkis will deliver a high-level overview of the gigabit technology landscape, and the challenges and the benefits of each technology. (Register for Gigabit 101.)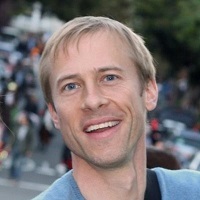 Join Upskill U for these exciting lectures in the Gigabit series:
Gigabit & the Great Migration (Friday, Sept. 30, 1:00 p.m. ET): Robert Howald, Vice President, Network Architecture, Comcast, and co-presenter Alan Breznick, Cable/Video Practice Leader, Light Reading, examine gigabit broadband deployments, roadmaps for future technology development and the best ways to manage ongoing network operations efficiently and cost effectively.
Gigabit & Smart Cities (Wednesday, Oct. 5, 1:00 p.m. ET): Joe Kochan, COO & Co-Founder, US Ignite , covers smart city transformations underway today, what that transformation looks like from the network side and what the future holds as technology continues to evolve.
Gigabit & DOCSIS 3.1 (Friday, Oct. 7, 1:00 p.m. ET): Ty Pearman, Director, Access Architecture, Comcast Corp. (Nasdaq: CMCSA, CMCSK), with co-presenters Saifur Rahman, Distinguished Engineer, Comcast Cable and Alan Breznick, Cable/Video Practice Leader, Light Reading, delve into DOCSIS 3.1 and where cable is headed with SDN/NFV, software-based networking and other new technologies.
In other big news, Upskill U is rapidly approaching a major milestone of nearly 6,000 registered listeners. As of this morning, 5,926 students have joined the online community since the university's launch in late April! To help us hit that 6,000, add your name to our list of students today.
In other exciting news, Upskill U was named a finalist for the B-t-B Online Community category of the 2016 Folio: Eddie & Ozzie Awards; other finalists in the Online Community category include AACC, American Society of Plastic Surgeons, Real Simple Magazine and Time Inc. (See Folio: Eddie & Ozzie Awards)
Don't miss out on being part of an award-winning learning experience. Join us for our Gigabit courses this week and catch some of our archived classes, too. I hope to see you on the Upskill U chat boards this week.
— Kelsey Kusterer Ziser, editor, Upskill U