Gigabites: XGS-PON Gets Its Day in the Sun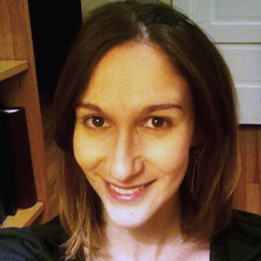 12/16/2016

Comment (0)

Welcome to Gigabites. In today's edition, vendors test the XGS-PON waters in France, Google Fiber hails microtrenching, AT&T announces new gigabit market launches and more.
Because sometimes one gigabit just isn't enough, operators are exploring ways to deliver multi-gigabit speeds using a variety of different technologies. And one of those technologies, XGS-PON, took another step forward on the adoption trail this week. The Full Service Access Network (FSAN) Group and the Broadband Forum announced that they jointly held the first XGS-PON Interop Plugfest recently in Tauxigny, France. The event allowed vendors to test their gear with each other for interoperability including XGS-PON-capable optical line terminal (OLT) and optical network terminal (ONT) equipment.

The hosting of the test event is significant because it shows the growing traction of XGS-PON in a gigabit world that might otherwise be focused solely on a direct upgrade from GPON to the still-expensive NG-PON2 standard. While NG-PON2 promises symmetrical speeds up to 40 gigabits per second, XGS-PON is proving an attractive interim step in the upgrade process with its delivery of symmetrical speeds up to 10 Gbit/s. Among the vendor companies attending the plugfest were Huawei Technologies Co. Ltd. , Nokia Corp. (NYSE: NOK), ZTE Corp. (Shenzhen: 000063; Hong Kong: 0763), Adtran Inc. (Nasdaq: ADTN), Broadcom Corp. (Nasdaq: BRCM) and Calix Inc. (NYSE: CALX).

Adtran has been one of the more outspoken proponents of XGS-PON over the last year. The company has noted the technology makes it possible to adopt a pay-as-you-grow model for broadband. Operators can start with XGS-PON and then switch out optics as needed to make the complete jump to NG-PON2. Adtran has also announced some early trials of XGS-PON, including a deployment with Jackson Energy Authority in Tennessee. (See Adtran Launches 10-Gig Trials.)

While XGS-PON is moving forward, not everyone in the industry is sanguine about the stepping-stone technology. Some argue for a faster move to NG-PON2 with its tunable optics and ability to support diverse services that can be managed dynamically across multiple wavelengths. (See Calix Eases Transition to NG-PON2.)
---
For more gigabit coverage and insights, check out our dedicated Gigabit/Broadband content channel here on Light Reading.
---
Back on the ground, as it were, Google Fiber Inc. is doing its own testing with fiber deployment techniques in the hope of speeding up its gigabit rollouts. The company has been experimenting with "microtrenching" for years, but it told media in Austin, Texas just this week that the technique is allowing Google Fiber to lay fiber lines "to more than 50 homes in one day instead of taking up to a month to do the same work." Microtrenching is a process that uses one machine to cut a narrow swath in the ground while another machine vacuums up the displaced dirt. After fiber goes into the trench, yet another machine fills the hole with cement.
As happens nearly every week, AT&T Inc. (NYSE: T) announced new fiber neighborhoods in its ongoing series of gigabit deployments. The latest markets to get gigabit access are Greenville, South Carolina; Little Rock, Arkansas; and Sacramento, California. However, gigabit broadband isn't available to everyone in these areas. Nationally, AT&T says it's marketing gigabit service to 3 million locations currently. The telco has promised the government that it will reach 12.5 million homes with gigabit services over the next few years.
And finally, in case you missed it, Federal Communications Commission (FCC) Chairman Tom Wheeler announced yesterday that he'll be stepping down from the agency on January 20. With Commissioner Rosenworcel also on her way out, the move will leave the organization with only three commissioners come late January, two Republicans and one Democrat. The shifting power at the FCC is likely to have a major impact on broadband regulation in 2017. (See Wheeler's Parting Advice on Title II.)

— Mari Silbey, Senior Editor, Cable/Video, Light Reading

(0) |