As smart cities crop up across the US, the advanced networks supporting these communities promise far-reaching impacts to citizen services ranging from entertainment to government operations. Smart cities bolster smarter power management through the smart grid, and provide advanced academic opportunities, improved healthcare services, more effective public safety and emergency services and enhanced transportation control.
Upskill U is covering these transformations through a series of lectures that continues today with the Upskill U course, "Gigabit & Smart Cities." In this presentation, streamed live on Wednesday at 1 p.m. ET, Joe Kochan, COO and co-founder of US Ignite , will cover smart city developments underway today, what that transformation looks like from the network side and what the future holds as technology continues to evolve. (Register for Gigabit & Smart Cities.)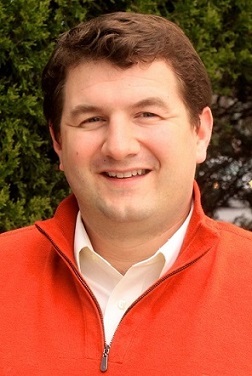 Last Friday, Dr. Robert Howald, VP of network architecture at Comcast Corp. (Nasdaq: CMCSA, CMCSK), and Alan Breznick, cable/video practice leader at Light Reading, co-presented the second course in the Upskill U Gigabit series, and examined current and future gigabit deployments, as well as a range of next-generation broadband technologies like G.fast, DOCSIS 3.1, and NG-PON 2. (Listen to Gigabit & the Great Migration.)
Breznick talked about Google Fiber as a catalyst for gigabit broadband even though the company has launched gigabit services in very few markets to date. He also talked about more traditional broadband providers, noting that "AT&T in a big way has been deploying gigabit services throughout the country, CenturyLink mostly in the northwest and southwest has been doing a lot of deployments, and then we've also seen a bunch of deployments by smaller players in local markets such as Grande Communications in Texas."
Verizon hasn't deployed gigabit yet, but they do have the capacity to do it, added Breznick. He pointed out that Verizon has done 500-megabit deployments, which is very close to a gigabit, but Verizon's future deployment will likely depend on movement from competitors like Comcast.
---
Upskill yourself on Gigabit with our new Upskill U online university! Sign up for our free course with US Ignite now!
---
In response to a listener question about whether business or residential users are the front-line adopters of gigabit services, Rob Howald responded, "It's certainly more applicable, gigabit speeds that is, for businesses today and very specifically for larger businesses, but it's certainly emerging in residential now. And as speeds pick up ... and capacity continues to grow, and that's a non-stop challenge that we deal with, we will eclipse gigabit in residential typical usage in not too many years in the future, and when that happens of course there's a lot more volume on the individual user side. But today there's certainly a lot more focus in using gigabit type rates in business services than on the residential side."
The Gigabit series at Upskill U wraps up on Friday with a course on "Gigabit & DOCSIS 3.1" delivered by Ty Pearman, director of access architecture at Comcast; Saifur Rahman, distinguished engineer at Comcast; and Alan Breznick, cable/video practice leader at Light Reading. This lecture will delve into DOCSIS 3.1 and where cable is headed with SDN/NFV, software-based networking and other new technologies. (Register for Gigabit & DOCSIS 3.1)
Coming soon in the Upskill U line-up is a series on cybersecurity with lecturers from AT&T, Tata Communications, Arbor Networks and Princeton University, starting October 19. Don't miss out on these opportunities to connect with industry peers and expert lecturers -- I'll see you on the chat boards! (See Upskill U Curriculum Calendar)
— Kelsey Kusterer Ziser, editor, Upskill U