SAN FRANCISCO -- Incompas 2017 -- The drive to push intelligence to the edge of the network is being impeded by municipal policies and permitting processes that are expensive and time-consuming, an expert panel agreed here this morning. That could possibly change with a federal infrastructure bill that ties construction funding to use of model codes for infrastructure sharing and permitting.
Incompas CEO Chip Pickering said the Federal Communications Commission (FCC) is working through its Broadband Deployment Advisory committee to develop model codes for infrastructure sharing, including streamlined permitting processes.
"That is step one of the process, and companies like Sprint, Google Fiber and Rocket Fiber are part of advisory committees helping develop those model codes," Pickering commented. The next step would be Congressional action on an infrastructure bill that would tie use of the model codes to federal funds for building, highway and bridge improvements, he said, to change the financial incentives for municipalities that currently view leasing their rights-of-way and charging for construction permits as income.
That current thinking undermines efforts like those of ZenFi , which is building dense dark fiber networks in New York City and New Jersey, said Ray LaChance, the company's president and CEO. (See ZenFi Brings Dense Dark Fiber to NYC.)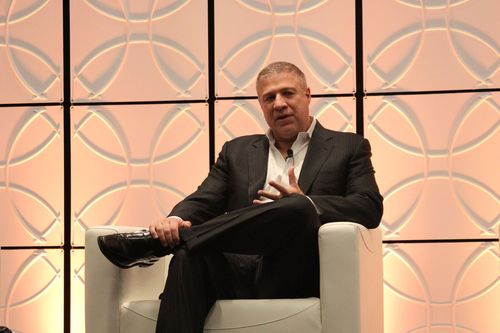 "Our number one and number two costs are franchise fees and real-estate taxes -- a huge portion of our costs go there," he commented on the panel. In an interview afterward, LaChance said pole attachments in the Big Apple can cost $400 each. "Cities say they want broadband access for everyone, but when you look at their policies, they are counterintuitive. We would like to see some kind of homogenized franchise view, with free access to public assets."
Municipal policies and permits have long been the bane of fiber deployments, but adding edge compute power only magnifies the issue by creating the need for more real estate in more distributed areas.
The time it takes to negotiate different terms with each municipality also slows deployments, added Jon DeLuca, managing director and operating partner for Digital Bridge Holdings , and former president and CEO of Wilcon Holdings, which built dark fiber for the fiber, small cell and data center markets, predominantly in California, before being acquired.
Complicating the process further is the reality that not all markets have the same value, but municipal leaders still all want the highest price, "so your last deal becomes the floor for the next one," DeLuca said.
Both he and LaChance favored some level of uniformity, but admitted it might have to be done state-by-state. If Congress isn't able to get an infrastructure bill passed (insert joke about ineffective Congress here), then the FCC's model codes might not be adopted.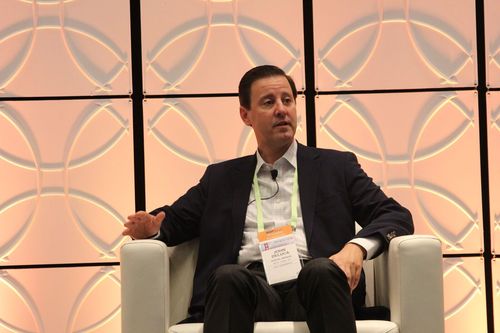 These new fiber access networks will be built, however, both to cache content closer to the consumers of high-bandwidth video content that needs low-latency delivery and to support 5G front-haul, LaChance said. Municipalities that make it easier and more cost-effective will be able to reap the rewards sooner.
These new networks are being driven in part by major Internet content players, which started by connecting their data centers but are now pushing into all aspects of the network from subsea cables to metro networks, said Mike Capuano, vice president of corporate marketing for Infinera Corp. (Nasdaq: INFN) , which sells its optical gear to three of the top four Internet players.
As the wireless industry moves to a cloud radio access network, or C-RAN, and puts in more small cells to enable 5G wireless network, the need for faster construction of access networks will only intensify, the panel agreed.
— Carol Wilson, Editor-at-Large, Light Reading