Between the Monday holiday and Friday's East Coast snowstorm, the gigabit news was light this week. In today's edition, LinkNYC lights up gigabit WiFi in New York, a broadband fight brews in West Virginia and Lincoln, Neb., announces a new smart city initiative powered by gigabit service.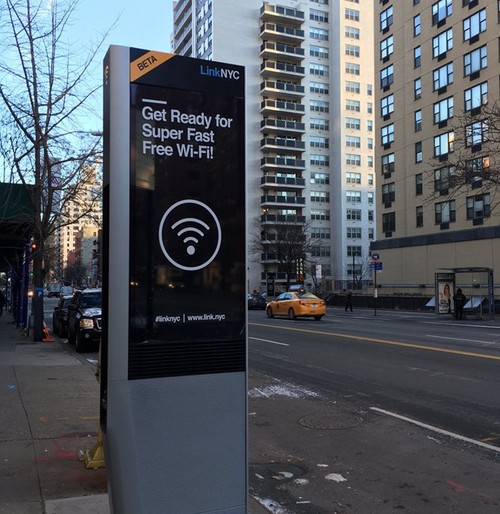 LinkNYC is live.

The ambitious project, operated by a consortium of companies collectively known as CityBridge, aims to bring gigabit WiFi to the five boroughs of New York City using broadband kiosks that simultaneously act as WiFi hotspots, sources of information on city services and advertising billboards. On Tuesday, LinkNYC activated its first four beta kiosks, tweeting, "NYC, are you ready for free Wi-Fi?"

The performance reviews for LinkNYC service have so far been glowing, although The Wall Street Journal noted that the network is now a tempting target for hackers, which means New Yorkers should take reasonable security precautions when connecting.

Meanwhile, it's still an open question as to who is providing the fiber that's enabling LinkNYC service. Citybridge has so far been mum on that topic. (See Who's Feeding Fiber to LinkNYC Hotspots?)
---
Want to learn more about Gigabit Cities? Join us for Light Reading's second annual Gigabit Cities Live event taking place this year on April 5 in Charlotte, NC.
---
Cable companies in West Virginia are working hard to stop a new bill that would raise funds to build a state-owned fiber network in the region. Senator Chris Walters, who introduced the legislation, says he wants to bring broadband to rural communities without access, but local ISPs say a state-operated network would be in direct competition with their own broadband networks and local gigabit Internet projects. The fight isn't a new one. Plenty of municipalities around the country exploring their own broadband options are also running up against opposition and even legal barriers. (See Gigabites: 200 Gig Communities & Counting.)
The "Green Light Lincoln" initiative in Lincoln, Neb., has been (ahem) given the green light. The project will create a smart traffic system designed to improve traffic light efficiency, making travel times faster and local roads safer. The system is made possible in part because of an existing fiber network already installed by Allo throughout the city. Mayor Chris Beutler noted that "The fiber used to bring one gig service to our citizens will also be used to bring gigabit service to our new smart traffic signal systems."

— Mari Silbey, Senior Editor, Cable/Video, Light Reading