Gigabites: Survey Says Gig Service Is a Moneymaker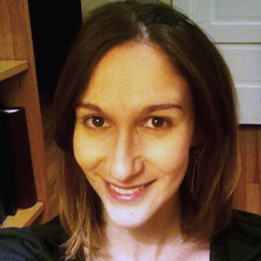 8/26/2016

Comment (4)

Welcome to Gigabites. In this week's edition, new survey results from Adtran on what gigabit services are delivering, a possibly-accidental leak from Comcast on its next gigabit market launch, further expansion by Google Fiber and more.
Sure, there's a lot of momentum around gigabit broadband, but is anyone making money from these deployments yet? According to interviews with roughly 20 operator customers by networking company Adtran Inc. (Nasdaq: ADTN), the answer is yes. Among interview participants, more than 50% said that gigabit services are a meaningful contributor to revenue today, while another handful said they expect gigabit services to bring in revenue soon. One customer cited new contracts with local school districts as a moneymaker, and several noted that gigabit services have been a competitive differentiator while also driving awareness of and pull-through for other network services.

Adtran regularly surveys its customers at broadband summit events hosted on the company's campus in Huntsville, Alabama and over the phone. VP of global marketing Gary Bolton says that two years ago, service providers told him that the biggest reason for deploying gigabit service was to satisfy future customer demand. That's still a big reason today, but now the threat of competition is an even bigger one, with close to 70% of respondents highlighting competition as a top gigabit motivator, up from fewer than 50% in 2014.

Among other survey results, more than half of the customers interviewed said that gigabit services are improving healthcare, economic development and local education in their communities. Service providers also listed several things that gigabit broadband is enabling for consumers including telecommuting, media streaming over multiple devices, better/faster access to data and even money savings.

Bolton also says that he's seeing a growing diversity in the types of operators interested in gigabit deployments and attending Adtran's summit events.

"Initially it was just hard-cord ILECs... incumbent carriers," says Bolton. "And now that's evolved too we'll have developers, we'll have municipalities, we have lots of cable guys, we'll have emerging providers and the Tier 2 and Tier 3 service providers."
---
For more gigabit coverage and insights, check out our dedicated gigabit/broadband content channel here on Light Reading.
---
In other gigabit news of the week, Comcast Corp. (Nasdaq: CMCSA, CMCSK) may have accidently leaked plans to bring its DOCSIS 3.1-powered gigabit service to Jacksonville, Florida. According to the Jacksonville Business Journal, a local Comcast spokesperson told the publication that gigabit broadband will be available in the region starting early next year. Comcast had previously announced only the markets it plans to enter with gigabit service in 2016 including Atlanta, Nashville and Chicago -- all of which have live service today -- as well as Detroit and Miami. (See Slow Roll Builds for DOCSIS 3.1.)
Meanwhile, Google Fiber Inc. 's slow-roll gigabit deployments continue. The company is making sign-ups available now in Salt Lake City, Utah. Elsewhere yesterday, rumors surfaced that Google Fiber might be scaling back its gigabit efforts nationally, but those rumors have not been confirmed. (See Google Fiber Downsizing Not Confirmed.)
Additional gigabit deployments this week also occurred in California and Louisiana. Consolidated Communications Inc. launched its third gigabit market in Roseville, Calif. Altice -owned Suddenlink introduced gigabit service in Alexandria and Pineville, La.

— Mari Silbey, Senior Editor, Cable/Video, Light Reading

(4) |