Gigabites: Google Gigs Out in Nashville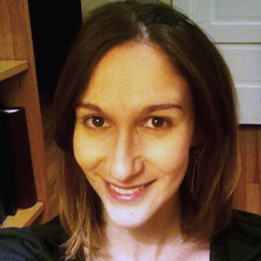 4/29/2016

Comment (1)

TGIF. In Gigabites this week, Google Fiber hits the streets of Nashville and moves a step closer to deployment in Louisville. Plus, citizens of York County in Pennsylvania are fighting the gigabit fight, and Comcast plans a broadband data cap upgrade.
It's a small step, but a step nonetheless. Google Fiber Inc. officially entered its newest metro area this week, launching gigabit service to four multitenant residential buildings in Nashville ahead of plans for further expansion throughout the city. According to a report in The Tennessean, the head of Google Fiber operations in the region said that Google Fiber's ultimate goal is to connect "the lion's share of Nashville" with gigabit service. As in other cities, the price for gigabit broadband is $70 per month, or $130 with TV service bundled in. Subscribers can also buy a lower-tier package for $50 per month for speeds up to 100 megabits per second.

The number of cities on the Google Fiber expansion map continues to grow, but to date, only five metro areas have gigabit service available, and deployments in Nashville and Atlanta are limited to select buildings. The three cities with widespread Google Fiber access include Austin, Texas., Kansas City (both Kansas and Missouri) and Provo, Utah.

In Nashville this week, Google Fiber also opened a "Fiber Space" where residents of the community can test out gigabit broadband and learn about other Google Fiber services including the new Fiber Phone product. (See Google Fiber Moves a Step Closer to Cable.)
---
Learn more about gigabit networks at our upcoming Big Communications Event in Austin, TX, May 24-25. You can register now.
---
While there's no final agreement in place yet, the citizens of Louisville, Ky., also got some welcome Google Fiber news this week. The broadband provider has submitted plans to develop a series of communications hubs, or fiber huts, around the region. At the same time, the company has now posted job listings in Louisville for both engineers and project managers.

Google Fiber has already run into some friction in the area, with AT&T Inc. (NYSE: T) currently suing the city of Louisville in an effort to keep the local government from changing telecom pole attachment policies. The policies were changed recently in order to make it easier for newcomers like Google Fiber to enter the market. (See Gigabites: Google Fiber Seeks Custom Fit and Gigabites: Google Fiber Fights for Pole Position.)
Even without Google Fiber, there are more cities jumping on the gigabit bandwagon. A group called the Pennsylvania Gigabit Revolution hosted a meeting recently in York, Pa., to raise awareness of the region's broadband needs. The group has also released a request for proposals for gigabit service plans and says it expects to receive 24 bids from local broadband providers.
Now that Comcast Corp. (Nasdaq: CMCSA, CMCSK) has started rolling out gigabit broadband over its cable network, it has another planned upgrade on the service roadmap. The company announced this week that starting on June 1, it will raise its monthly data usage cap (imposed in select cities) to 1 terabyte per month. That should be enough to keep the gigabit good times rolling. According to Comcast, the average broadband customer uses only 60GB per month. (See Comcast Takes a (Tera)Byte Out of Caps.)

— Mari Silbey, Senior Editor, Cable/Video, Light Reading

(1) |