Gigabites: Google Fiber Seeks Custom Fit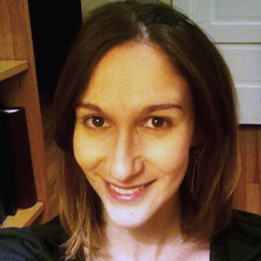 2/26/2016

Comment (0)

Welcome to your weekly edition of Gigabites. In today's column, Google Fiber customizes its approach; Sonic goes big in San Francisco; AT&T sues the city of Louisville; and more.
After promising to ramp up deployments in 2016, Google Fiber Inc. is now laying out plans for how it expects to make good on its gigabit goals. In some cases, the company will build out its own fiber connections, but in others it will make use of existing infrastructure or even municipal networks yet to be built. (See Alphabet Is Serious About Google Fiber.)

Google Fiber said this week that it will bring service to Huntsville, Ala., with the help of an open-access network currently under development by locally-owned Huntsville Utilities. Details are scarce, but Google Fiber did explain that Huntsville -- which is notably the headquarters town for network equipment provider Adtran Inc. (Nasdaq: ADTN) -- planned its network deployment while also asking for interest from ISPs to join the project. Google Fiber responded and is now an official partner to the soon-to-be-gigabit city.

Huntsville wasn't the only market launch for Google Fiber this week, however. Shortly after the Alabama announcement, the company also revealed plans to enter San Francisco with gigabit service. In a blog post, Google Fiber's Michael Slinger said the company will use existing fiber to connect "some apartments and condos" in the city to high-speed Internet. While the deployment certainly sounds limited, Slinger also added that Google Fiber will be "connecting some public and affordable housing properties to gigabit speed Internet -- for free," part of the company's continuing effort to help close the digital divide.
---
Want to learn more about Gigabit Cities? Join us and Google Fiber's Michael Slinger for Light Reading's second annual Gigabit Cities Live event taking place this year on April 5 in Charlotte, NC.
---
Oddly enough, Google Fiber wasn't the only ISP with Bay Area news this week. Independent provider Sonic.net Inc. also officially launched its Fusion Gigabit Fiber service for a large chunk of Western San Francisco. Undercutting even low-cost Google Fiber's prices, Sonic is offering gigabit service for only $40 per month, or $58 per month including taxes and fees, according to a report by DSLReports.

CEO Dane Jasper said in a Twitter conversation that the San Francisco deployment "initially started in 2011. It's been a huge learning process for our organization." The service is available first for the Sunset and Richmond Districts.
Unfortunately, life isn't all sunshine and roses in the gigabit sector. AT&T Inc. (NYSE: T), which has aggressively pushed fiber-to-the-home deployments in select cities across the US, is now suing Louisville, Ken., over a recent city ordinance that was designed to make it easier for new service providers to enter the local broadband market. The ruling gives outside contractors the ability to shift around telecom equipment already attached to utility poles, but AT&T argues that the city doesn't have the authority to make that decision. According to AT&T, the lawsuit isn't about keeping rivals like Google Fiber off its home turf, but about requiring Louisville to adhere to federal law. From the lawsuit (as posted by DSLReports): "The ordinance conflicts with and is preempted by the pole attachment regulations of the Federal Communications Commission." (See Gigabites: Google Fiber Fights for Pole Position.)
And finally, just to prove gigabit service isn't only the playground of big companies like AT&T and Google, the NTCA - The Rural Broadband Association this week published an interactive map showing which of its members have already deployed gigabit-capable networks. Existing deployments range from rural areas of Iowa and Arkansas to Montana and Wyoming.

— Mari Silbey, Senior Editor, Cable/Video, Light Reading

(0) |