Gigabites: Google Fiber Fights for Pole Position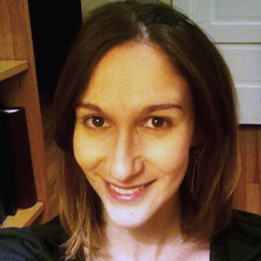 2/12/2016

Comment (1)

It's Friday. In this Gigabites edition, Google Fiber prompts controversial policy changes in Louisville, Ky.; Midco plans DOCSIS 3.1 trials; Vyve goes gigabit with DOCSIS 3.0 and more.
The town of Louisville, Ky. wants gigabit broadband, and it's not afraid to ruffle a few feathers to get it. At a government meeting last night, the city voted to change current policies that govern how network equipment can be installed on utility poles. Government leaders hope that by making it easier for ISPs to put up new equipment, they'll be able to attract commitments from Google Fiber Inc. and others to turn Louisville into a gigabit city.

There's a catch, however.

Both Time Warner Cable Inc. (NYSE: TWC) and AT&T Inc. (NYSE: T) -- the two major service providers that currently operate in Louisville -- have come out against the new city ordinance. The incumbent operators argue that by allowing an outside contractor to shuffle equipment already attached to utility poles, the city is opening itself up to potential outages and other disruptions of existing broadband services. Further, AT&T says the changes in the new ordinance violate a local workers' union agreement, suggesting implementation could get held up by legal challenges.

Google Fiber previously put Louisville on its list of exploratory cities for potential gigabit deployment, but it has not yet agreed to move forward with any network plans. (See Gigabites: A Gigabit Battle in Tennessee.)

Meanwhile, it turns out that three other companies are also looking at building local fiber networks, including BluegrassNet, SiFi Networks and FiberTech Networks. AT&T says it's planning to extend gigabit service to Louisville as well. New franchise agreements, which have also been streamlined by the city, could be signed by as early as March or April.
---
Want to learn more about Gigabit Cities? Join us for Light Reading's second annual Gigabit Cities Live event taking place this year on April 5 in Charlotte, N.C.
---
Setting aside fiber-to-the-home plans, Midwestern cable company Midcontinent Communications (Midco) says it is now planning field trials for gigabit service based on DOCSIS 3.1 network technology. These trials are scheduled to take place in Fargo, N.D. and will use Cisco D3.1 equipment. Sioux Falls, S.D. follows Fargo on the deployment roadmap, and Midco expects to blanket its entire footprint of 330,000 customers by the end of 2017. (See Midco Joins DOCSIS 3.1 Parade.)
Vyve Broadband is taking a different DOCSIS tack. Using DOCSIS 3.0 equipment, Vyve plans to launch gigabit service in select rural markets in Oklahoma. No word yet on how far Vyve plans to extend that gigabit rollout, but the company also operates in rural areas of Texas, Arkansas, Kansas, Louisiana, Tennessee, Georgia, Colorado and Wyoming.
Two Missouri utility cooperatives are taking gigabit broadband into their own hands. Barry Electric Cooperative plans to build an FTTH network over the next five years in the southwestern part of the state that will offer gigabit service to the organization's 6,700 members across two counties. And Callaway Electric, closer to the center of the state, says it is partnering with Kingdom Telephone to create a new company called Callabyte Technology. Callabyte will start rolling out gigabit services in Callaway County this year. Both Barry Electric and Callabyte are using Calix Inc. (NYSE: CALX) network gear.

— Mari Silbey, Senior Editor, Cable/Video, Light Reading

(1) |