Gigabites: Full Duplex Gets the Hard Sell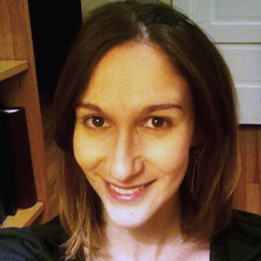 12/9/2016

Comment (3)

Welcome to Friday. In today's edition of Gigabites, Charter and Comcast remind us of the virtues of Full Duplex DOCSIS, Adtran announces a new 10-gigabit community in Texas, Mediacom promises DOCSIS 3.1 everywhere by the end of the year and more.
Both Charter Communications Inc. and Comcast Corp. (Nasdaq: CMCSA, CMCSK) this week sang the praises of Full Duplex DOCSIS as a way to compete with symmetrical multi-gigabit services promised by network operators deploying fiber to the home. The two US cable giants may have been a bit back on their heels because fellow cable company Altice had recently announced it would forego DOCSIS 3.1 and skip straight to FTTH for its entire US footprint. (See Altice Plans FTTH for Entire US Footprint.)

The news by Altice had some questioning whether Charter and Comcast were making the right network investments, and the two companies no doubt wanted to reassure investors and other audiences that DOCSIS has the necessary firepower to take on fiber. Speaking at the UBS Global Media & Communications Conference, both Charter CEO Tom Rutledge and Comcast CFO Mike Cavanagh recommitted to DOCSIS 3.1 deployments and emphasized the potential for symmetrical multi-gigabit speeds with upcoming Full Duplex DOCSIS technology.

There's just one catch. Or actually, two caveats. First, widespread deployments of Full Duplex DOCSIS are still years away, meaning that cable companies won't be able to use it to compete with symmetrical gigabit and multi-gig speeds in most markets until the 2020s. That may be fine in relation to Altice, which doesn't expect to complete its fiber rollout until then anyway, but it won't suffice -- at least in the upstream -- if cable companies want to match up in the marketing wars against telco and municipality driven fiber-to-the-home networks. (See CableLabs: First Full Duplex Trials in 1 Year.)

Second, while the cable industry has talked about Full Duplex DOCSIS enabling symmetrical 10-gigabit speeds, it turns out that RF limitations mean upstream speeds will actually max out at around 5 gigabits. That's still far above what almost all consumers and even most businesses need today, but it nonetheless doesn't have quite the same ring to it that symmetrical 10-gigabit service does. And as of the last year, some 10-gig marketing claims are already starting to fly. (See Gigabites: 10-Gig Is the New Gigabit.)
---
For more gigabit coverage and insights, check out our dedicated Gigabit/Broadband content channel here on Light Reading.
---
Speaking of 10-gig speeds, Adtran Inc. (Nasdaq: ADTN) announced this week that it's working with a new community in Fort Worth, Texas to deploy an all-fiber network that will support 10-gigabit broadband services. The Walsh community will be served by the Internet service provider Frog, which in turn will use Adtran gear. Construction on the Walsh neighborhood began in the fall, and among the first sites connected with 10-gig service will be a local elementary school scheduled to open in 2017.
Among other gigabit deployments declared this week, Home Telecom announced that it will start introducing gigabit service in parts of Charleston, SC early next year, and Altice-owned Suddenlink Communications said it has extended gigabit broadband to the town of Natchitoches in Louisiana.
Two municipal regions reported on progress in their respective gigabit efforts. The mayor of Bloomington, Indiana said his city has signed a letter of intent with ISP Axia to develop a gigabit-class network locally, and the Tri-Gig group in the Piedmont area of North Carolina said it has selected North State Communications as its chosen partner for starting gigabit deployment efforts in the region.
And finally, Mediacom Communications Corp. upped the ante on its gigabit rollouts. The nation's fifth-largest cable operator said it will have DOCSIS 3.1 fully deployed across its entire footprint and supporting gigabit speeds by the end of the year. (See Mediacom Going All DOCSIS 3.1 by Year-End.)

— Mari Silbey, Senior Editor, Cable/Video, Light Reading

(3) |