Gigabites: Et Tu, Google Fiber?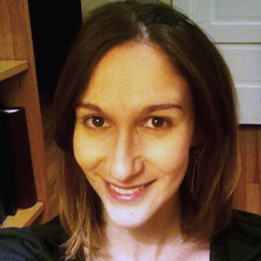 10/28/2016

Comment (3)

Another Friday, another Gigabites. In today's edition, Google Fiber loses interest in fiber, London follows New York with new LinkUK program, Comcast sues Nashville over pole attachment ruling and more.
In a sign of irony, Google Fiber Inc. announced this week that it's reining in its fiber ambitions just as the rest of the US telecom market heads full throttle into massive fiber investment. Instead of focusing on gigabit wireline networks, parent company Alphabet Inc. appears to be shifting its resources toward wireless technologies, including further development of the Webpass business, which it acquired early in October. (See Google Fiber Hits Pause Button, Scales Back and Don't Put a Cap on Capex Just Yet.)

The market has seen this pattern of behavior before. Verizon Communications Inc. (NYSE: VZ), for example, committed massive funds to the Fios fiber network a decade ago, but then tired of the drain on its capital and cut off wireline investment in favor of directing more money toward wireless growth. The problem that Verizon has since discovered is that it needs more fiber even to support advanced wireless networks. After closing the door on further Fios expansion, Verizon shocked the market earlier this year by announcing plans to extend its fiber network into Boston. The catch? It's unclear how much of the wireline infrastructure will reach consumer homes, and how much will instead lay the groundwork for new wireless services.

Back to Google, or rather Alphabet. The decision to press pause on fiber deployments appears to counter the phase of investment that the rest of the industry is now in -- a phase that Google Fiber itself was the catalyst for. However, it's important to note that the move doesn't mean that Alphabet is backing away from other network-related plans. For one thing, the company is still an Internet service provider, albeit a small one, and it's still experimenting with ways to innovate on networking technology; be it through wireless connectivity, undersea cables or connectivity for Google Cloud services.

Perhaps more interestingly from a consumer perspective is the fact that Alphabet has also dipped its toe into smart city waters through its Sidewalk Labs subsidiary. But where once the company might have combined smart city applications with new fiber deployments, now it appears the connection is more tenuous.
---
For more gigabit coverage and insights, check out our dedicated gigabit/broadband content channel here on Light Reading.
---
In another example of a gigabit science experiment, BT announced this week that it will pair up with one of the vendors behind LinkNYC to create its own LinkUK kiosks offering free gigabit WiFi around London. LinkNYC encountered hiccups when it first started rolling out in Manhattan this year because users were taking advantage of a free web browsing feature to visit various not-safe-for-work websites. (See LinkNYC Cuts Off Web to Prevent Homeless Watching Porn in Street.)

LinkUK will not include a free web browsing feature. It will, however, provide free phone calls, a spot for charging mobile devices and "access to maps, directions and local services." The new kiosks will also sport a variety of sensors for capturing data on local temperature, pollution and traffic.
Not content to let Google Fiber flounder on its own, Comcast Corp. (Nasdaq: CMCSA, CMCSK) has taken matters into its own hands in Nashville. DSLReports reveals that the cable company has now sued the Tennessee city over its "One Touch Make Ready" ruling designed to streamline the pole attachment process and make it easier for new service providers to enter the broadband market. Comcast is following AT&T Inc. (NYSE: T)'s lead. The telco has sued both Nashville and Louisville over the same issue. (See Gigabites: Google's Back on the Pole.)
In gigabit deployment news, Altice 's gigabit rollout in the US continued this week with the company's announcement that it's launching Suddenlink gigabit service in Kingman, Ariz. RCN Corp. also dropped gigabit news, stating that it's making gigabit speeds available immediately in areas of New York City. The RCN deployment comes thanks to an upgraded network and the help of DOCSIS 3.1.
Finally, in case you missed it, a big telecom merger appears to be in the works with the rumor that Level 3 Communications Inc. (NYSE: LVLT) and CenturyLink Inc. (NYSE: CTL) may combine their fortunes and create a stronger broadband competitor to AT&T and Verizon. (See Level 3, CenturyLink on Verge of Merger.)

And Uniti Fiber , a company created when Commercial Sales & Leaving (CS&L) acquired both Tower Cloud and PEG Bandwidth, has said it's now building out fiber networks in a whole new way -- with conduits that carry a minimum of 288 fibers, and with a strategy that divides up parallel conduits to cover small cell connectivity and general data traffic separately. (See Uniti Has Massive Fiber Buildout Plans.)

— Mari Silbey, Senior Editor, Cable/Video, Light Reading

(3) |