Gigabites: AT&T to Out-Gigabit Google in 2017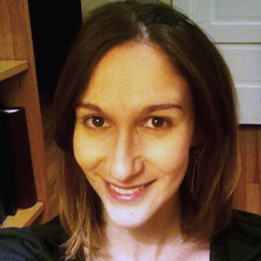 1/15/2016

Comment (16)

It's that time again: In this week's Gigabites roundup, analysts forecast AT&T's surge past Google in the gigabit race in 2017* and an overall 10x increase in gigabit connections this year. Plus, Mediacom and newly branded Midco update their gigabit plans, the NCTC certifies more gigabit-capable providers and more.
Google Fiber Inc. has been very vocal about its plans to expand into several new cities, including big ones like Chicago and Los Angeles. But actual network deployments have been slow to follow. So far, the company only has gigabit service up and running in Kansas City; Austin; and Provo, Utah. Likewise, AT&T Inc. (NYSE: T) has advertised a slew of new market launches for its GigaPower service, but critics point out that many of those deployments only reach a handful of neighborhoods. (See Gigabites: AT&T & Google Battle It Out.)

Now financial analysts are trying to cut through the hype. When it comes to concrete numbers, analyst Paul de Sa of Bernstein Research predicts that Google Fiber will reach roughly 2.4 million homes by the end of 2017. In contrast, MoffettNathanson predicts that AT&T will reach 5 million "customer locations" in the same time period. If accurate, that puts AT&T at more than double Google's gigabit reach in less than two years.

The only problem? AT&T's gigabit momentum may peter out before the end of the decade once it satisfies the requirements imposed by regulators as part of the company's deal to acquire DirecTV. After that, it's anyone's game.
*UPDATE: AT&T wrote to Light Reading to say that -- measured by the number of markets launched -- the company is already beating Google in gigabit deployments. As recounted by a spokesperson, AT&T is currently live in 20 markets, while Google Fiber is live in three. AT&T also says it has already made gigabit service available to more than 1 million locations.
---
The rollout of gigabit broadband access networks is spreading. Find out what's happening where in our dedicated Gigabit Cities content channel here on Light Reading.
---
For many reasons -- including deployments by AT&T and Google Fiber -- it looks like 2016 will be the year gigabit broadband service really takes off. Deloitte predicts there will be a tenfold increase in gigabit network connections globally this year, with 70% of those connections coming from the residential sector. The company's analysts cite rising demand and falling prices as primary factors in the gigabit rise.
Call it a war of the CCAP vendors. Two cable companies have now announced new gigabit deployment plans that rely on cable access converged platform (CCAP) technology. However, Mediacom Communications Corp. is using Casa Systems Inc. 's C100G CCAP device to expand gigabit service to new Missouri markets, while Midco (formerly Midcontinent Communications (Midco) ) is leveraging Cisco Systems Inc. (Nasdaq: CSCO)'s cBR-8 CCAP to bring gigabit service to its Midwestern customers. Along with a name and logo change, Midco announced this week that it will finish rolling out gigabit service by the end of next year.
The National Cable Television Cooperative Inc. (NCTC) doesn't want smaller operators to get lost in the gigabit shuffle. In an effort to recognize the efforts of independent telcos, the organization is certifying companies that meet its requirements as gig-capable, and helping them to promote that achievement. Recently, the NCTC recognized both PC Telecom in Colorado and VTX1 in Texas as gig-capable providers.
And, in case you missed it, five cable modem vendors received DOCSIS 3.1 certification this week, putting them on a path to help cable operators deliver multi-gigabit broadband speeds over legacy HFC networks. (See CableLabs Certifies First D3.1 Modems.)

— Mari Silbey, Senior Editor, Cable/Video, Light Reading

(16) |