Just as electricity lit up America's cities in the early 20th century, it's the glitter of gigabit broadband that's attracting infrastructure investment in many of the nation's communities today. The broadband revolution has the same level of impact as that spread of electric power long ago: life-changing innovation, a cascade effect of new technology solutions and business models and rigorous (sometimes rancorous) debate over access and capital costs.
Is gigabit broadband important? How do we pay for it? What technologies should we use to upgrade existing networks? What role should municipalities play in infrastructure development? How are the most successful public and private network operators making gigabit deployments work? And what should we expect next in gigabit-connected cities?
All of these issues come together in the program for our Gigabit Cities Live event on April 5 in Charlotte, N.C. (Register now for Gigabit Cities Live and join us for this important event.)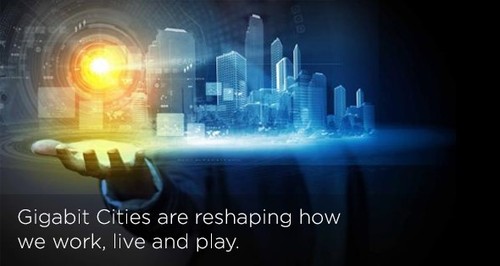 On Tuesday, April 5, we'll open the day with Federal Communications Commission (FCC) Counselor Gigi Sohn and a discussion of broadband regulation and the gigabit landscape. Later we'll bring top network executives to the stage from AT&T Inc. (NYSE: T), Comcast Corp. (Nasdaq: CMCSA, CMCSK) and Cox Communications Inc. to talk about DOCSIS 3.1 and next-generation PON for fiber to the home.
---
Join us. Register now for Gigabit Cities Live taking place this year on April 5 in Charlotte, N.C.
---
Google Fiber Inc. Director of Business Operations Michael Slinger will outline how his company is approaching network deployments in different cities. And Charlotte's own CIO, Jeff Stovall, alongside numerous other municipal representatives from North Carolina and beyond, will share real-world stories of making gigabit broadband a reality.
Plus, for the first time this year, our Gigabit Cities Live event will delve into smart city applications, with US Ignite COO Joe Kochan joining us on a panel that will cover research and development opportunities in the smart city arena and commercial smart city experiments like LinkNYC in New York City.
It's not too late to sign up for Gigabit Cities Live. We're headed to Charlotte next week with some of the top leaders in the gigabit revolution.
We hope to see you there.
— Mari Silbey, Senior Editor, Cable/Video, Light Reading