CHATTANOOGA, Tenn. -- The broadband speed race is on.
First there were the gigabit cities. Then Comcast Corp. (Nasdaq: CMCSA, CMCSK) ratcheted up the competitive rhetoric with the launch of Gigabit Pro, promising speeds of 2 Gbit/s. Now EPB in Chattanooga, Tennessee is ready to take things to a whole new level. According to Colman Keane, director of fiber technology for EPB Fiber Optics , the broadband and power utility company will be able to offer 10-Gig service within a year.
"[We won't] replace everything with 10 Gig. We can't go out there and replace every ONT that we have with a new ONT, but that's the next generation. [It's] going to be the 10-Gig platform," Keane said in a press roundtable in Chattanooga Tuesday. "The equipment will be ready, very well tested, and I would say commercially available within a year."
EPB was well ahead of its time when it introduced gigabit service in 2010, and the company is constantly looking to innovate further. It's trying new electronics, testing Next-Generation PON (NG-PON) and experimenting with virtualization.
"A lot of our vendors, we're beta testers for a lot of stuff," explains Keane. "We're already looking at the next-generation PON. We already have that in lab."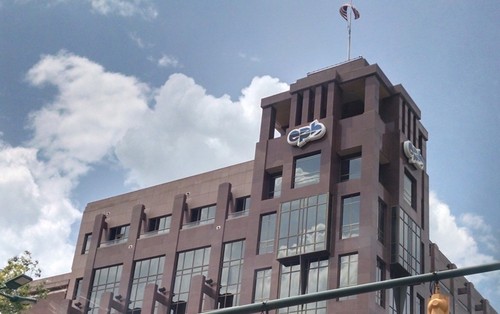 As far as virtualization and SDN are concerned, EPB is ahead of the curve there too.
"We do a lot of virtualization for our own purposes already, and we'll continue to move that way," says Keane. EPB has automated provisioning in place, for example, and customers can switch service tiers on their own from a web portal.
For as much as EPB has achieved, however, it's still constrained in its broadband service by the middle-mile networks that connect Chattanooga to the rest of the Internet. Whether the company is offering 1-Gigabit or 10-Gigabit speeds, content delivery is limited by the underlying networks that run between a content origin site and EPB's last mile. As Keane tells it, middle-mile networks are being built out further, but connectivity is expensive. Prices have come down over the years, but they're still high.
---
The rollout of gigabit broadband access networks is spreading. Find out what's happening where in our dedicated Gigabit Cities content channel here on Light Reading.
---
EPB can get around those constraints in a couple of different ways. The company has caches from major video providers such as Netflix Inc. (Nasdaq: NFLX) housed locally, which makes for speedy video streaming for EPB subscribers. It's also connected to the Internet2 network at the University of Tennessee at Chattanooga, which gives the city high-speed access to other Internet2 locations. That link is what makes it possible for the high school STEM School Chattanooga to collaborate with the University of Southern California, allowing students to control a 4K microscope in another state and view microscopic environmental samples on a 4K flat-screen display. (See Chattanooga Charts Killer Gigabit Apps.)
However, in many respects, Chattanooga is still a gigabit island. As Mike Bradshaw, executive director of The Company Lab in Chattanooga puts it, being one of the first gigabit cities is a lot like being one of the first households with a telephone. There's almost no one to call.
As a result, Chattanooga's best use case for its high-speed fiber network today is its local smart grid. EPB has fiber connecting automated power switches called IntelliRupters. These machines automatically re-route power when there's a failure in the system (like when a tree falls on a power line), and because of EPB's high-speed communications network, they do it very quickly. With the IntelliRupters in place, EPB has reduced average power outage times by about 55%.
There will be more consumer gigabit applications over time, but those will take not only stronger connectivity in the last mile, but higher-capacity networks everywhere else as well.
In the meantime, EPB is playing its part. Gigabit service today. Ten-Gigabit service in 2016.
— Mari Silbey, Senior Editor, Cable/Video, Light Reading