Pilot Banks on Telia Carrier

Comment (0)
Telia Carrier and Pilot, a US metro fiber provider, today announced a partnership that will let the latter continue to try to disrupt some of the most competitive business markets in the US, including New York City.
Pilot is a fiber-based competitive player, launched in 2014, using GPON technology to connect to multi-tenant businesses and deliver up to 10 gigabits per second of throughput, with 100 Gbit/s to larger data centers. In the rough-and-tumble world of serving some of the most demanding customers globally -- financial services firms, healthcare and more -- Pilot is using its close ties with Telia Carrier to differentiate on responsiveness and customer experience, claims Christian Koch, manager of core network planning at Pilot, which is privately held.
Pilot does differentiate in other ways as well. It offers a service level agreement with 100% uptime, and aggressive pricing with no annual contracts. That includes 100 megabits per second at $500 a month up to 10 Gbit/s at $2,500 a month.
In an interview with Light Reading, Koch says being able to offer that level of service depends on responsiveness from a wholesale partner. Telia Carrier has given his company rapid access to top technical people in planning and expanding Pilot's reach, and offered the transparency his company needs to continue to grow, he adds. That is essential to Pilot, because its business model depends on expanding where it can economically deliver a large amount of bandwidth cost-effectively and then delivering a higher quality of service.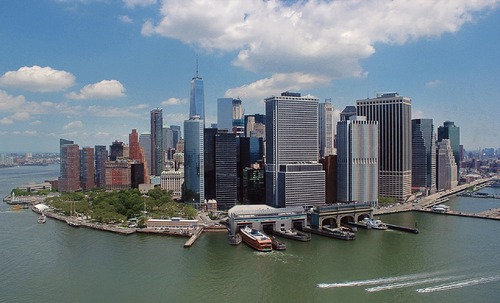 "Our goal is giving the customer the best experience we can, and we own the whole end-to-end piece throughout the process of delivering our service," he says.
The last-mile piece is based on Pilot's fiber, and its crews handle the GPON installation and service delivery, today reaching 350 buildings in Manhattan. Pilot uses NG-PON 2, that lets up to 80 different wavelengths operate on a single fiber. But the company doesn't spend money putting in fiber where dark fiber is available in the ground already at cost-effective commercial terms, and that's one of the places it saves money.
"If we are going to be offering top-end customer service, then we need a partner that offers high-end customer service, to enable the backbone network and IP," Koch says. Pilot chose Telia Carrier because of the transparency the company provides to issues that might impact that service and the "quick access to knowledgeable engineers" so that Pilot knows what is possible for it to offer its customers.
"With them, we aren't being strung along between different departments," Koch says. Other wholesale operators don't provide a true level of transparency around things such as outages or installation problems, which can lead to unexpected last-minute delays that impact Pilot's customers.
Pilot is also expanding into other East Coast cities, and its partnership with Telia Carrier is part of that. Today, the two companies partner to reach 1250 businesses. The expansion markets including Boston, Philadelphia and Washington, DC. Telia Carrier has 80 points of presence in North America and is continuing to expand its backbone reach organically.
---
You're invited to attend Light Reading's Big Communications Event -- the ONE event that delivers fresh perspective on the rapid transformation of the telecom industry and the road ahead. We'll see you May 14-16 in Austin -- communications service providers get in free!
---
Rob Pulkownik, director of Market Development, Telia Carrier, says his company tries hard "to be easy to do business with" and maintains a nimble approach, even as it grows. While Telia is a big company, the "Carrier" part remains relatively small and focused on its customers, he claims.
"We have a five-stage delivery process -- it is laid out -- and it says, 'Here are the milestones we have to get through to deliver' so that customers can put their trust in us," Pulkownik says in an interview. "We can be flexible with them -- what we like about our relationship with Pilot is partnership. We have strategic conversations with them -- not just client-vendor, but really a partnership."
As part of its competitive edge, Pilot also developed a proprietary software platform. The company has expanded into managed services, managing routers, firewalls and other aspects of its customers' requirements, and is developing an on-premises approach to direct cloud connections, Koch says.
— Carol Wilson, Editor-at-Large, Light Reading
PARTNER PERSPECTIVES
- content from our sponsors
GUEST PERSPECTIVES
- curated contributions