Eurobites: Fiber Up or Fade Away, Ofcom Tells BT

4/27/2018

Comment (1)

Also in today's EMEA regional roundup: Comings and goings at Telecom Italia; Orange active in Africa; Proximus hits 2.94 Gbit/s in 5G trial; Facebook CTO gets a UK grilling.
The head of UK telecom regulator Ofcom has warned incumbent BT Group plc (NYSE: BT; London: BTA) that it needs to "fiber up or risk fading away," the Financial Times reports (subscription required). Sharon White, speaking at an event at the Tate Modern art gallery in London, warned the audience that "history is strewn with once-successful companies that failed to anticipate and act on shifts in customer demands and to innovate … the UK cannot afford for BT to be added to that list." The remarks will only add to the pressure being felt by BT on the fiber front: Only this week altnet rival CityFibre welcomed a £538 million takeover offer from a group of investment funds backed by Goldman Sachs, and other fiber players such as Hyperoptic, Gigaclear and Community Fibre are also making their presence felt. (See Eurobites: Investment Group Makes £538M Bid for CityFibre, CityFibre to Raise £200M, Ramp Up FTTH Challenge to BT, Eurobites: London Fiber Challenger Secures £25M for Expansion, UK's Gigaclear Gets £111M in Funding for Rural Broadband and Hyperoptic Takes Gigabit to Glasgow.)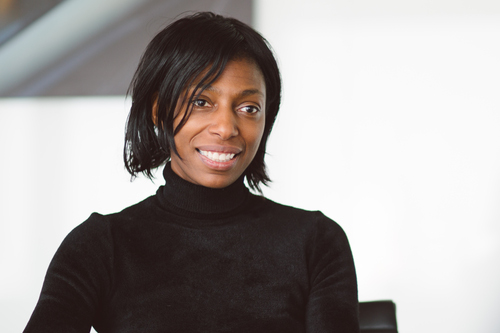 The turbulent times at Telecom Italia (TIM) continue, with Alessandro Talotta, most recently chairman and CEO of subsidiary Sparkle, leaving the company. Coming in through the revolving door is Elisabetta Romano, who is swapping her role at Ericsson's TV & Media division for the CTO position at TIM. She is the latest in a sequence of new hirings, a list that includes Stefano Siragusa as head of network infrastructure and Pietro Scott Jovane as head of commercial. (See Telecom Italia Molders as Shareholders Feud.)
Orange Digital Ventures Africa, Orange (NYSE: FTE) 's investment fund in the region, is one of the participants in an $8.6 million funding round for Africa's Talking, a Kenya-based distributor of of mobile communication and payment APIs to developers. IFC World Bank and Social Capital are the other two parties taking part in the funding round. (See Africa's Talking Raises $8.6M From IFC & Others.)
Orange and Vivendi have signed a partnership deal with the CanalOlympia network in Africa, which has opened eight cinemas to date and plans to have 20 up and running by the end of 2018. As part of the deal, Orange will offer its connectivity expertise to improve the digital distribution of movies, its "Cinédays" program, which allows Orange customers to benefit from a 2 for 1 cinema ticket offer once or twice a week, and it will integrate Orange Money, allowing customers to pay for tickets with their mobile phone at the cinema.
Belgium's Proximus says it has carried out a successful 5G field trial with Huawei Technologies Co. Ltd using the 3.5GHz band, reaching speeds of up to 2.94 Gbit/s. The trial used 5G prototype equipment that, says Proximus, fully meets the 3GPP Non-standalone 5G NR specifications set in December 2017. Massive MIMO technology was also deployed.
UK lawmakers gave Facebook CTO Mike Schroepfer a good grilling yesterday, quizzing him over the the social network's relationship with Cambridge Analytica, the company that stands accused of improperly collecting Facebook user data. As Reuters reports, Schroepfer faced four hours' worth of interrogation, and, according to the chair of the committee firing the questions, failed to come up with the goods on several matters of detail. Of course, the man they really want squirming in the chair in front of them is Mark Zuckerberg…

— Paul Rainford, Assistant Editor, Europe, Light Reading

(1) |