Broadband's Multidimensional Shift & Why It Needs to Embrace the Cloud
LONDON -- Broadband World Forum 2016 -- After three days at the annual gathering of the fixed broadband market's movers and shakers, it's become even clearer to me that the industry is undergoing a multidimensional shift that goes far beyond boosting bandwidth speeds.
That's still a big focus, of course, and an important one, which is why major operators are putting time, effort and money behind new ultra-broadband technologies such as G.fast, XGS-PON and NG-PON2 and increasingly opting to deploy fiber to the premises:
It's important because there are already services and applications (mainly video-related) that are eating up ever larger chunks of capacity on broadband access lines and there are more coming down the pipe: Virtual reality could be with us as a networked service sooner than we think and faster downstream speeds, plus low latencies, will be required to deliver a decent quality of service when it does make its debut. It's also important from a competitive perspective too -- network operators need to develop broadband services beyond 100 Mbit/s just to keep up with their rivals and meet user demands: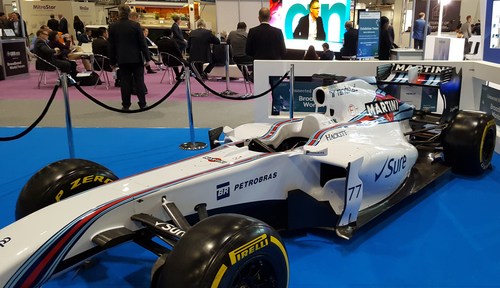 But, at the same time, a new transformation is needed for both telco and cable broadband operators and that will involve the adoption of simplified, white box elements, SDN, more energy-efficient systems and co-habitation with IT platforms.
That's because the access network will play an important role in distributed cloud architectures that are likely to fall under the term "fog networking" (fog being that distributed cloud, you see...).
Initiatives are already underway that will influence and enable this, most notably the Central Office Re-architected as a Datacenter (CORD) efforts that are attracting increasing attention from multiple European telecom operators and which is providing food for thought in the cable sector too. (See CORD Fuels Access Virtualization Push.)
Access networks will need to be programmable, managed as part of a broader, software-defined architecture and coupled with storage and compute capabilities that will work in a seamless way with centralized, data center capabilities and IoT/smart city platforms alike.
All the major systems vendors are working towards this goal, but we were reminded about it this week by the team at Adtran Inc. (Nasdaq: ADTN):
This has major implications for that most valuable of network operator assets -- real estate. As existing bulky central office systems are replaced with smaller nodes and more functions are distributed to street cabinets and other locations closer to customers, so operators can rethink how to use their space. That includes central office re-farming -- something I spoke to Polish incumbent Orange Polska about this week -- and the potential sale of some real estate. There will be no shortage of takers for such prime properties, of course, but selling those assets might not be such a great idea, in my opinion.
Network operators are just at the start of this transition but within the next two years I think we'll see a new access network architecture start to take shape, one that's more in tune with an automated, digital, cloud-oriented and 5G-ready world. It's going to be a very interesting journey.
— Ray Le Maistre,

, Editor-in-Chief, Light Reading