The last time Ciena Corp. (NYSE: CIEN) CEO Gary Smith gave a Light Reading interview (not counting LRTV), it was 2004. The optical long-haul market was a shambles, and his company was just starting to piece together a series of acquisitions it made during the telecom downturn. (See Gary Smith, CEO, Ciena.)

Since then, Ciena has posted 14 consecutive quarters of sequential revenue growth and became profitable for the first time in fiscal 2006. Investors are starting to take notice, driving the company's stock up more than 30 percent year-to-date.

Smith credits the turnaround to a few strategic bets Ciena made, and he points to his company's "converged Ethernet" story as the reason for Ciena's revenue growth outpacing the market.

"The consistent execution of our network specialization strategy has enabled us to benefit from two significant industry trends: the demand for increasing network capacity and the transition to Ethernet IP-based network infrastructures," Smith said on Ciena's recent third-quarter earnings call. (See Ciena Swings to Profit.)

"We believe it's Ciena's relatively unique positioning that has enabled us to benefit simultaneously from both of these trends, driving our faster-than market growth."

Following Ciena's quarterly report on Thursday, Smith spoke with Light Reading about the state of the optical market, the emergence of Ethernet convergence, and the timing of 100-Gigabit technology.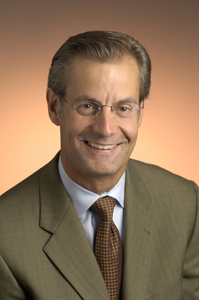 Contents:

— Ryan Lawler, Reporter, Light Reading