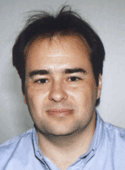 For anyone with an eye on the Japanese mobile market, the rumor late May that NTT DoCoMo Inc. (NYSE: DCM) was "shifting its strategy" to pull its 3G service, FOMA (Freedom Of Mobile Multimedia Access), out of the limelight was both intriguing and disappointing.

The aspiring mobile carrier has spent a great deal of time, effort, and money bringing this network to fruition in the face of many obstacles – mostly technical – and has been desperate to convince the world of its success. Its positive message, however, appears to have fallen on many deaf ears (see Japan's 3G Needs a Kick Start).

DoCoMo may just have been too bold in its efforts to be first with a major, commercial, third-generation network and service. Its existing PDC (2G) subscribers have been much happier with their handsets and services than the progressive, experimental, early 3G adopters. Typically, price and voice coverage are the two most important factors in a mobile network, with call quality third: Perhaps all FOMA has really achieved is to confirm this.

Yet despite all its 3G problems, DoCoMo's strategy shift is disappointing because FOMA epitomizes the ambitions and desires of the global mobile industry. Who else is going to fly the mobile high-speed integrated voice and data flag now?

Instead of pouring further resources into FOMA to attract subscribers, it appears DoCoMo will now concentrate more on its existing PDC-based i-Mode service, according to one of the carrier's spokespeople quoted by Japanese newspaper Asahi Shimbun.

But how sensible is this move, given the strategic momentum behind 3G within DoCoMo? Its PDC network must be bursting at the seams, given that, among other things, FOMA was meant to deal with the lack of spectrum on 2G caused by all those i-Mode subscribers.

DoCoMo's greatest problem, I believe, is in the FOMA handset. Having used a 2.5G handset for a year or so, a casual five minutes with a 3G FOMA handset would have told you the user experience was a step backwards. For example, to use the person-to-person video service you need to know another FOMA subscriber who is in the center of Tokyo. This is not a new problem: Lack of market penetration sealed the fate of the mobile videophone service launched by KDDI Corp.'s CDMA network operator (then called IDO) in 1998.

The most intriguing strategy issue surrounding DoCoMo's backward shift is the effect it will have on the other domestic mobile operators. I am sure J-Phone Co. Ltd. and KDDI regard the NTT Communications Corp. unit's greater domestic focus as bad news. While they are technically innovative, the marketing position of these key competitors has left a lot to be desired. DoCoMo, on the other hand, has shown how willing it is to spend ridiculous sums of money on marketing, something J-Phone and KDDI have never felt they could match.

But they have done their best to win market share, while DoCoMo's attentions have been elsewhere. For the past six to nine months, it could be argued from new subscriber statistics that J-Phone has been "stealing" more than its fair share of subscribers from DoCoMo, luring them with innovative handset and services packaging.

To compound DoCoMo's 3G misery, KDDI's CDMA2000 network appears to have been far more successful in delivering widespread mobile data services than FOMA, and in a fraction of the launch time. Its subscriber numbers have recently been boosted by geographic positioning system (GPS)-enabled services. Most impressive is the introduction of a little electromagnetic compass component in the handset that determines the geomagnetic direction of the phone, so adjusting the orientation of on-screen maps as you turn a corner, for example.

Yet DoCoMo appears undaunted, as it reaches forward into the even larger investment black hole of 4G.

At the 3G Mobile Summit in Tokyo in January, DoCoMo president and chief executive Keiji Tachikawa presented his company's vision of mobility in 2010. According to DoCoMo's video presentation, we can expect free-space 3D holographic experiences by the turn of the decade.

At a time of retrenchment in the global telecom industry, this sends out the message that DoCoMo is going way beyond its core business of person-to-person communication. To achieve some of these 4G goals would probably require a theoretical physics research budget bigger than that of the U.S. Department of Defense (or perhaps just a minor percentage of Japan's concrete construction budget).

Of course, no other carrier in the world is facing the same challenge as DoCoMo – to produce something more successful than i-Mode. What is even more compelling is that, in this hotbed of wireless innovation, its competitors will be right there with NTT, waiting to step in if, or when, DoCoMo slips up.

— Rob Hellstrom consults widely around Asia and Europe to carriers and equipment and network software vendors. He is currently researching the mysterious link between handset user interface design and ARPU. He has his own Website at www.handvision.net and can be contacted at

[email protected]

.