Orange has postponed the launch of its banking service in France after being disappointed by trials carried out with its own employees.
The French service provider had planned to launch a consumer offering on July 6 but now expects this will happen after the summer.
In a statement provided to Light Reading, Orange (NYSE: FTE) said: "[CEO] Stephane Richard has decided to extend the test phase and postpone the commercial launch of Orange Bank. Tests carried out with employees since May haven't met the standards and criteria of excellence that the Group expects."
"We aim to launch a high-quality, innovative product for our customers and we will take the time necessary to ensure that these expectations are met," the operator said. "We anticipate that Orange Bank will be launched after the summer."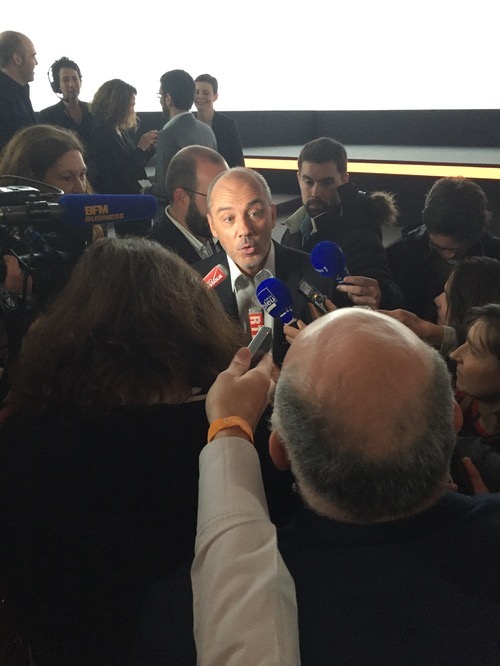 It is unclear whether technical problems or other factors are to blame for the setback, but it does come as a big blow to Orange given the operator's eagerness to have a service offering in place at the start of the summer period.
Orange had announced launch plans for its keenly anticipated Orange Bank service during its annual Hello show in April, promising to shake up the banking sector with a number of innovations. (See Orange Plans Bank Raid With AI, Digital Weapons.)
Those included a "virtual assistant" for Orange Bank customers, powered by the Watson artificial intelligence technology from IT giant IBM Corp. (NYSE: IBM).
Richard told reporters at the Hello show that Orange's virtual assistant would be able to "learn" from its interactions with a particular customer and provide more customized advice based on that experience.
As a fallback, future customers are supposed to be able to call on human beings for help, although Orange said it would employ as few as 100 such experts at its call center in a press release distributed in April.
While there is no suggestion the virtual assistant is to blame for the delay, the immaturity of artificial intelligence and machine learning systems always made this a potential source of problems.
Orange plans to support the Orange Bank service on both Android and iOS handsets and has indicated that customers will be able to carry out transactions using Apple Pay as well as Android-based NFC (near field communications) technology.
The delay to the launch of a service in France could have repercussions for launch plans in other countries, with Orange eyeing a rollout of banking services in the Belgian, Romanian and Spanish markets.
In April, deputy chief executive Gervais Pellissier said that a service would not arrive in Spain before the second half of 2018, with Romania likely to get one "a bit sooner."
---
For all the latest news from the wireless networking and services sector, check out our dedicated mobile content channel here on Light Reading.
---
The service it had intended to launch on July 6 was set to comprise an account, debit card, overdraft protection and interest-bearing savings account. Credit card and insurance offerings were supposed to follow at a later, unspecified date but now seem unlikely to materialize before the end of the year at the earliest.
Speaking at the Hello show, Richard said the Orange Bank service would also eliminate the "lag" that occurs between a transaction and the proof of that in banking records. "Sometimes you have to wait days to see the transaction on your statement," he said at the time. "With Orange Bank it will be truly instant -- even on bank holidays -- and we are the only ones to do that."
Another promise is that customers will be able to use online services to block or unblock debit cards that are misplaced and later recovered.
Plans for Orange Bank took shape after the operator acquired a controlling stake in Groupama Banque last year. (See Orange May Become Bank With Groupama Takeover.)
At the time, that company was serving about half a million customers and had outstanding deposits of more than €2.1 billion ($2.4 billion, at today's exchange rate) and outstanding loans of about €2 billion ($2.3 billion).
In May, Ramon Fernandez, Orange's chief financial officer, said the operator's ambition for Orange Bank was to capture about 2 million customers over the next six or seven years and reach break-even point in the next five years.
He also hinted at interest in launching a "five-play" offer comprising fixed, mobile, broadband, TV and banking services.
— Iain Morris,

, News Editor, Light Reading