One waiver isn't enough for Evolution Broadband LLC .

Fresh off last week's award of a three-year waiver from the Federal Communications Commission (FCC) for two standard-definition digital terminal adapters (DTAs), Evolution is applying for a waiver for a new high-definition model. (See FCC Believes in Evolution-ary DTAs.)

The company expects "to get that filed shortly," Evolution principal Chris Egan told Cable Digital News during a visit to the company's headquarters in Centennial, Colo.

If Evolution is successful, it could be a boon for small and mid-sized operators that are strapped for capacity. Those operators need to collapse their analog tiers, freeing up space for HD lineups that better compete with telco and satellite TV.

Evolution claims its upcoming HD-DTAs (more on those, with photos, further down) are hundreds of dollars less expensive than two-way, CableCARD-based, HD-capable set-top boxes. Like its SD-DTAs, the hi-def versions use the Conax AS conditional access system.

The FCC recently gave Cable One Inc. the go-ahead to deploy a simple one-way HD DTA. But that waiver applies to just one small system in Dyersburg, Tenn. (See Cable ONE Snares HD Set-Top Waiver .)

As it did with the standard-definition boxes, Evolution hopes to get a blanket waiver that will apply to any MSOs that eventually deploy the HD-DTA. "We expect a flood of [MSOs] to jump into this" if the waiver comes through, Egan said.

No longer 'advanced'
Given recent opinions at the FCC, Evolution stands a chance. In the Cable ONE case, the FCC agreed with the operator that HD services, given the surging level of adoption, should no longer be labeled as "advanced." That means hi-def DTAs, which are still one-way devices, can more readily meet the limited functionality definitions that have governed these waivers since the FCC's set-top security ban was established in 2005 and took effect in July 2007. (See Countdown to 'Seven-Oh-Seven' and HD No Longer an 'Advanced' Service?)

Evolution's latest request will likely face opposition from the Consumer Electronics Association (CEA) . The CEA tried to derail Cable ONE's plan, partly on the grounds that a waiver can't be given to a "hypothetical, nonexistent product." (See CEA Attacks Cable One HD Plan.)

But Evolution expects to have its first sample of an HD-DTA by the end of this month. It's even got pictures. The model below, made by KAON Media Co. Ltd. of South Korea, supports MPEG-2 and MPEG-4 signals.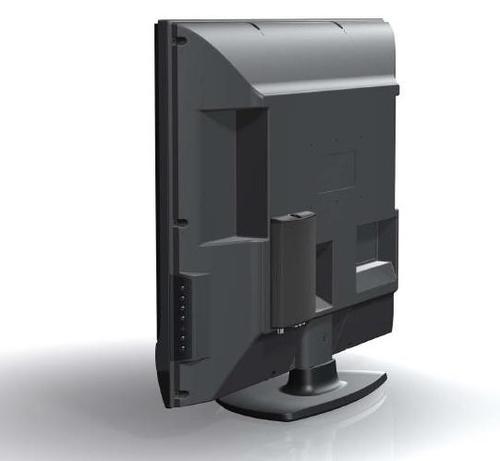 Other waiver requests may enter the FCC docket soon enough. Evolution's FCC order for standard-definition DTAs was the first granted to a supplier and a device, rather than to a service provider, and the FCC indicated it would let other manufactures seek waivers for similar devices. The FCC will post those requests publicly and accept comments for 10 calendar days before considering the requests.

Are you paying attention?
More than a few eyeballs inside Comcast Corp. (Nasdaq: CMCSA, CMCSK) headquarters probably jutted out of their sockets upon reading that part of the FCC order. Comcast, which has been stymied at every turn in its earlier pursuit of waivers on low-end, two-way set-tops, plans to buy and deploy more than 20 million DTAs to fuel its all-digital strategy. (See Comcast Denied Set-Top Waiver (Again) and Comcast's $1B Bandwidth Plan .)

However, the DTAs Comcast uses are displaying content "in the clear" (without conditional access, to avoid the security ban). Those products do have a content protection scheme called "privacy mode" burned in. (See Comcast's DTAs: Security Optional .)

If Comcast is later interested in activating that feature (or if its programming partners complain that they want to see it activated), the MSO might have to pursue a waiver, or leave that up to its present stable of DTA suppliers -- Motorola Inc. (NYSE: MOT), Pace Micro Technology , and Thomson S.A. (NYSE: TMS; Euronext Paris: 18453)).

Given the FCC's recent decisions and seemingly more cable-friendly attitude since Kevin Martin departed as chairman almost five months ago, the timing for such moves may never be better. (See Kevin Martin's Greatest Hits .)

— Jeff Baumgartner, Site Editor, Cable Digital News




---
Interested in learning more on this topic? Then come to Cable Next-Gen Video Strategies: Competing in the Three-Screen World, a one-day conference that will take a comprehensive look at the cable industry's attempts to generate revenues and fend off its rivals by deploying next-generation video technologies. To be staged in Atlanta, June 25, admission is free for attendees meeting our prequalification criteria. For more information, or to register, click here.


---