1:30 PM -- If you're ever considering visiting Europe and can't decide which country to visit first, let me make a suggestion -- go to Italy.

Why? Because I've just been on my first ever non-working visit (even though I have lived in Europe all my life) and I can't think of anything negative to say about my two weeks there.

Compared with other European countries, it's very affordable (unlike France and the U.K.), has great roads and very clear signposting (better than anywhere I have ever been), the weather was great, and then there's the food, of course.

Even in a tourist trap such as Sirmione -- a beautiful ancient town on the shores of Lake Garda in Northern Italy, the entrance to which is pictured below -- eating out al fresco was amazingly cheap (about $18 per head for everything) and the food was great. Oh, and they make some pretty nifty wines too...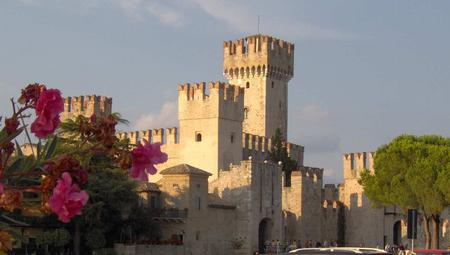 My only concerns -- the extra weight I am carrying, and the cost of accessing the latest sports scores on my mobile phone, while idling away the hours by the pool in 80-plus degree heat. I'm hoping to avoid any actual statistics about the latter, while I'll discover the horror of the former in a few weeks when my bill arrives.

Another thing I noticed on my travels around Northern Italy -- there are frequent signs on the main motorways about how upcoming (mainly business) areas have public WiFi, something I haven't seen anywhere else.

I'm going back next year for sure, no matter what my mobile data bill amounts to.

— Ray Le Maistre, Post-Vacation Reports Editor, Light Reading