Eurobites: Cost of Starlink devices rockets in Ukraine

Comment (0)
Also in today's EMEA regional roundup: Proximus schedules 3G switch-off; Ericsson and Thales liberate eSIMs; Cellnex taps the power of aluminum.
The cost of Starlink communications devices – which connect to Elon Musk's SpaceX satellite broadband service via a small antenna – has almost doubled in Ukraine, reports the Financial Times (paywall applies), just as Russian assaults on the Ukrainian electricity grid wreak ever-greater havoc on the country's mobile network. According to the FT, list prices for the devices have increased from about US$385 earlier this year to $700. The devices have been used extensively by the Ukrainian military but are also sought after by ordinary civilians in areas that have little mobile coverage or terrestrial broadband access. (See Starlink helps Vodafone Ukraine reconnect battle-scarred towns, Ukraine telecom commissioner calls for more support against Russian aggression and Starlink a mixed blessing for Ukraine.)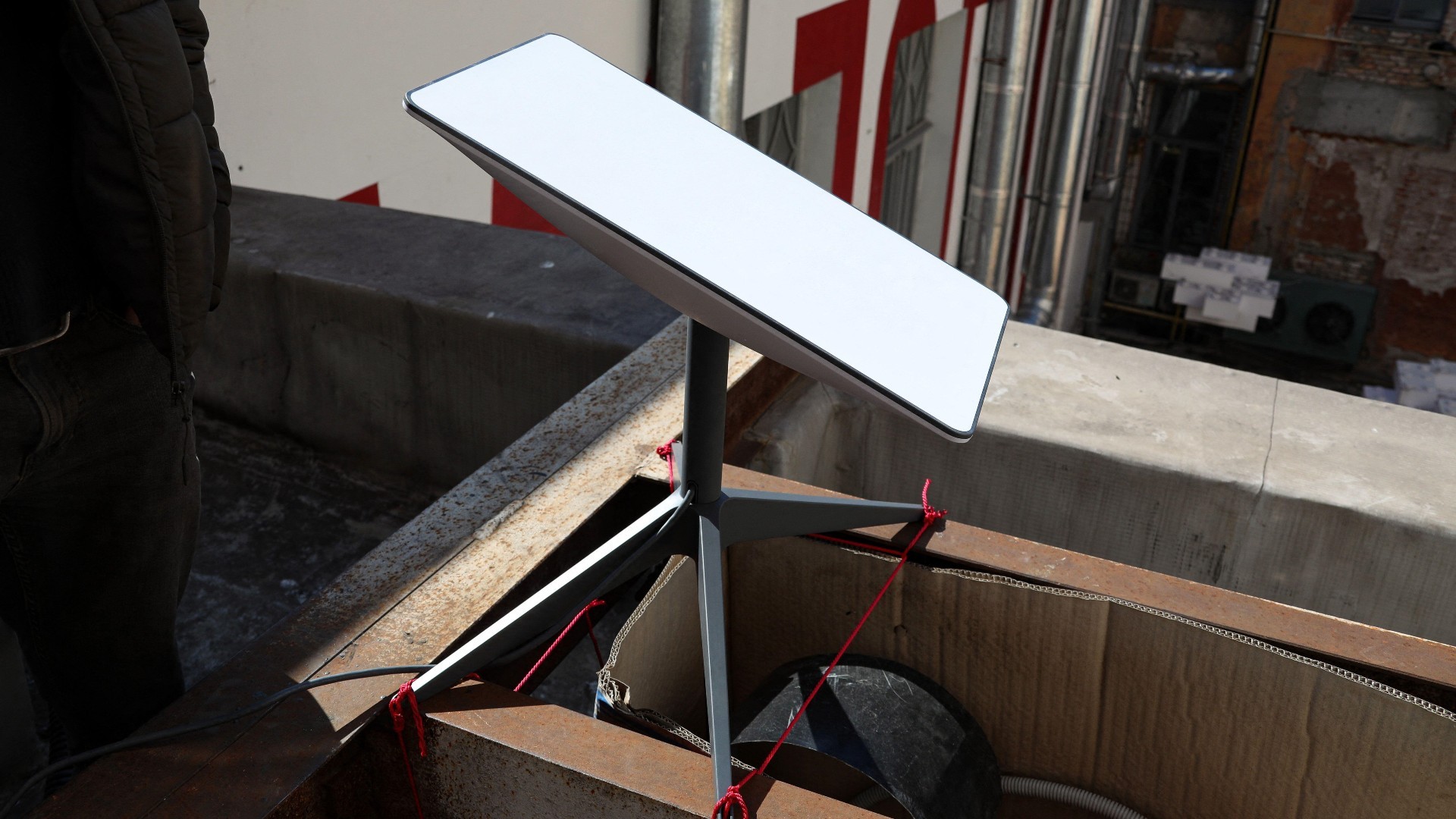 Belgium's Proximus is to switch off its 3G network by the end of 2024, reallocating the freed-up spectrum and infrastructure to bolster its 4G and 5G networks. However, the operator says it will keep its 2G network going until at least the end of 2027 – which is good news for those customers wedded to their 3G devices as they will be able to call and text over the 2G network once Proximus' 3G bites the dust.
Ericsson has teamed up with Thales to launch a service that offers generic eSIMs unbundled from pre-selected service providers for use in IoT applications. The service, called IoT Accelerator Device Connect, will allow IoT devices and modules to be shipped connection-ready without the need to pre-select mobile network providers.
Spanish towerco Cellnex has been trialing the use of aluminum-air batteries as backup power at its site in at Ossa de Montiel. The technology, developed by Phinergy, stores renewable energy from hydroelectric power plants in the blocks of aluminum. The energy is then released by combining the aluminum with oxygen from ambient air, a process that generates no emissions and is totally silent. Once the energy stored in the aluminum has been used, the end result is an aluminum oxide, which can be converted back into aluminum, thus closing the cycle.
A federal court has upheld "precautionary measures" imposed on Swisscom by Switzerland's competition authority relating to the point-to-multipoint (P2MP) topology used by the operator in its fiber rollout. The authority, Comco, believed the P2MP topology impeded competition in the sector. In a statement, Swisscom said that it "offers all of its competitors non-discriminatory access to its networks under regulated or commercially agreed conditions," adding that it had already decided that it would install the majority of new connections in the point-to-point (P2P) architecture and convert some of the already existing P2MP connections to P2P.
Vodafone has extended its existing relationship with Quantexa by choosing its Decision Intelligence (DI) platform for use in its Google Cloud environment. The platform, says Vodafone, will provide a single view of all the interactions a customer has with the operator. It is targeted initially at small and midsized companies.
Noovle, the cloud-oriented subsidiary of Telecom Italia (TIM), has appointed Elio Schiavo as its new CEO, replacing Carlo d'Asaro Biondo, who will leave the company at the end of the year. Schiavo joined TIM last May. The appointment is being presented as the first step toward reorganizing the activities of TIM Enterprise, the newly created business unit dedicated to large companies and the public administration sector. (See Telecom Italia is how other telcos fear they may one day look.)
Deutsche Telekom's T-Systems unit is to offer to create and manage encryption keys for its customers who store their data on the AWS cloud. The keys will be stored in T-Systems' EU-based data centers, outside of AWS' infrastructure.

— Paul Rainford, Assistant Editor, Europe, Light Reading
PARTNER PERSPECTIVES
- content from our sponsors