Weapon of Mobile Destruction

Comment (0)
Forget about Nokia and Motorola, Taiwanese manufacturer
Motedo Co. Ltd.
has invented what could be the most stunning feature ever seen on a mobile phone – a 180,000 volt stun gun built right into the phone casing!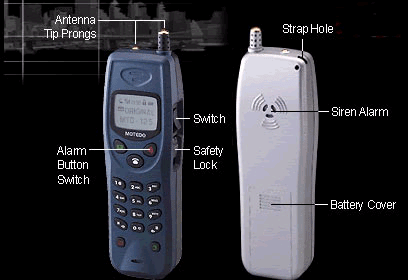 The phone is ideal for use on (or
by
) muggers and street robbers and, according to
www.defensivedevices.com
, is police tested and will cause the average human being to crumple like a wet paper sack after a just a single, two-second application. No muss, no fuss... So simple, a
child
could do it!
It's available for $65.95 and ships with a free
genu-wine
leather carrying case with slide-on belt clip, perfect for quick-draw.

Please address all comments and inquiries to
[email protected]
. — Gabriel Brown, Research Analyst,
Unstrung