Valo Vows Infinite Access
George Hawley, CEO of startup
Valo Inc.
, spent twenty years as a "Bellhead" before moving into the telecom fast lane. As far as he's concerned, it was time well spent.
"I spent 15 years trying to figure out the ultimate access system," he says. Now he's developing it. "When this hits, everything else will be obsolete," he asserts.
Hawley isn't moving much beyond hyperbole at present. He says the new box, designed for the "last mile" of the carrier network, will feature "all kinds" of access, "not the least of which will be optical networking."
Hawley's claims for do-all access echo those of other startups, such as
Iamba Networks Inc.
Like Valo, Iamba isn't restricting itself to a single access approach; it says it's working on gear that supports a variety of passive and active connections, including point-to-point Ethernet, Sonet/SDH, and PON (passive optical networking) on one multiservice access platform (see
PON at a Crossroads
).
Hawley's approach sounds similar. "Our goal is to be agnostic to specific facility types," Hawley says. "We plan a system that never runs out of bandwidth. We'll offer a system that will never reach a limit in capacity." He's also clear on the need for easy upgradeability for a remote access system, hinting that software may play a key role.
After a year of planning, he and his team have taken a solid step toward making their dream a reality. In February, Valo (pronounced VAH'lo, after the Finnish word for "light"), scored over $10 million from several investors, including San Francisco's
JP Morgan Partners
and
InterWest Partners
. Hawley hopes to have product ready next year. The company has 40 employees and is based in Petaluma, Calif.
This isn't Hawley's first foray into startup-land. After spending twenty years in the digital loop transmission divisions of Bell Telephone Labs and Bellcore, he joined digital loop carrier maker Optilink Corp. in 1987 as its tenth employee. In 1995, he cofounded Diamond Lane Communications, a maker of ATM digital subscriber line access multiplexers (DSLAMs) that was bought by
Nokia Corp.
(NYSE: NOK) for $125 million in cash in 1999. Hawley stayed on until 2000 as CTO of Nokia's Broadband Systems Division.
Hawley is also chairman of the board of
Gluon Networks Inc.
, which is making next-generation, packet-oriented central offices switches. He's on the board of
Metro-Optix Inc.
, which makes a multiservice provisioning platform. And until recently, he was on the board of loop carrier gear maker
Occam Networks Inc.
, but he quit when the company decided to merge with
Accelerated Networks Inc.
(see
Accelerated, Occam Near Merger
).
"I told them they didn't need an old startup guy like me any more," Hawley, 65, quips.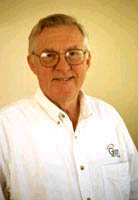 Valo's executive team also includes Bruce Bowie, VP of engineering and operations, formerly of Diamond Lane and Nokia; Ram Rao, VP of business development, formerly of
Next Level Communications
(Nasdaq: NXTV) and
Alcatel SA
(NYSE: ALA; Paris: CGEP:PA); and Soren Pedersen, formerly of
Cisco Systems Inc.
(Nasdaq: CSCO), Fibex Systems (a digital loop carrier vendor bought by Cisco in 1999}, and
GN Nettest
.
— Mary Jander, Senior Editor,
Light Reading
http://www.lightreading.com
EDUCATIONAL RESOURCES



PARTNER PERSPECTIVES
- content from our sponsors