How long has it been since we've updated our list of the industry's Top Ten Movers and Shakers? Let's put it this way: the last time we fiddled with the list, George Bush was the president and the U.S. was at war with Iraq.

And, even more painfully, just six months ago we led you to believe that we were somewhat close to finishing the list, just lacking a few suggestions from our smarter-than-average readers (see Pick Your 'Movers & Shakers').

Boy, were we wrong.

So, while we roost here with egg on our faces – and why not? It's good for the complexion – we present our newest, most updatedest list for your edification.

But first, a note of explanation:

This Top Ten Movers and Shakers list follows a familiar format at first, but then it gets kinda weird (well, okay, weirder). .

Our new list still has pictures and descriptions of each Mover and/or Shaker. We want you to know them. We want you to walk up to them at tradeshows and pat them on the back with one hand, while thrusting your resumé into their gut with the other, all the while droning on about how they're just the kind of person you've always "envisioned" yourself "working with."

Unlike our past Top Ten lists (see The Top Ten Movers and Shakers in Optical Networking ), however, our "Has Been Bin" has been upgraded with a special new feature: Really Horrible Haiku™. We've decided that in the post-bubble environment, just about every former Mover and Shaker needs to be moved into the "Has Been Bin," so it's time to find a more elegant manner of trashing them.

What about those who came close to making the list? We chose not to recognize them this time around. And it really would have been a stretch to include them. Need an example? Well, okay, we'll share one nomination:


I pick CEO Barry Nalls of Masergy Communications.

While AT&T, Qwest, and everyone else tout IP/VPNs, Barry started a company 3 years ago that does MPLS. No one, and I mean no one, does Native IP with MPLS.

Barry's Chief Scientist heads up the MPLS Forum, Mr. Nalls has raised $100 million in a non-VC funding period, and Barry is at the forefront of truly revolutionizing the industry... If you rally take a look at the Website, there is no smoke and mirrors... I say, last year, Light Reading missed Barry. This year, it'll be hard to ignore him.


Thanks so much. While we appreciate Mr. Nalls's accomplishments, his name poses a problem. Too many jokes. Fish in a barrel really. Also, we're familiar with Masergy and the wonderful things they do with Native IP with MPLS (and native martinis with olives) – but we couldn't find anybody to corrobate the idea that Nalls has truly revolutionized the industry (without smoke and mirrors).

Okay, enough mucking about. Peruse the following lists at your leisure, ponder our choices, and then use the message boards – or this handy email link:

[email protected]

– to let us know how wise or silly you think our choices are.

Thanks for your kind attention. Here's the list:



Table 1: Top Ten Movers and Shakers


Table 2: The Has-Been Bin










AT&T Corp. (NYSE: T) CTO Hossein Eslambolchi – who's also president of AT&T Research Labs – was one of the first of the major incumbent carriers' engineers to publicly embrace the idea of a flexible, multiservice network edge capable of self-provisioned services.

He had hinted at the idea during his NGN keynote in October 2002 (see NGN Notes: On the Edge). And then in March 2003, Eslambolchi turned conference goers on to the "Concept of One," a kind of harmonic convergence where Multiprotocol Label Switching (MPLS) will let AT&T meld all its networks into a peace-loving whole (see AT&T's New Gods).

For the chief technical executive at a major incumbent to pledge a single, converged network for both voice and data was no small thing, and it caused some to wonder if he'd been huffing paint fumes. Or worse.

But Eslambolchi was deadly serious, and in 2003 it has become evident that the idea of IP/MPLS convergence has taken root in the industry (see Setting a Course For Convergence). While he didn't literally invent the concept – obviously, the converged network vision is not new – his evangelizing has underscored the notion of where the entire communications infrastrucuture is heading. And that's why we're making him No. 1.

AT&T, like many carriers, will have to collapse the number of layers, as well as the number of billing and support systems, in its gigantic network. And Eslambolchi is counting on MPLS to do the trick.

The Concept of One embodies a flexible network edge that harmonizes any service with the IP network. The good news for networking firms is that it's going to require some new gear – an edge system and a customer premises system that oddly resemble the God Boxes of yore. Getting even deeper, Eslambolchi wants to conjure the Concept of Zero, in which customers would define services on AT&T's network all by themselves (and perhaps become one with the Great Celestial Muffin).

If Eslambolchi succeeds, the new network could reduce costs and enable next-generation data services at the some time, remaking AT&T into an IP/MPLS pioneer. How important is this? Well, quite simply, it's a matter of survival. Let's hope Mr. #1 pulls it off, for the sake of both AT&T and of the industry at large.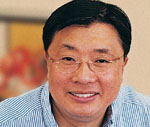 Mr. Lu – Who Knew? Under CEO Hong Lu's leadership, UTStarcom Inc.'s (Nasdaq: UTSI) success in mainland China has been remarkable. Of course, having China Telecommunications Corp. (NYSE: CHA) as a major customer certainly helped the company see its products deployed in about 600 of the country's 2,400 local telecom bureaux (see UTStarcom Pumps Up PAS, UTStarcom Wins in China Yet Again, and UTStarcom Wins Big in China). But Lu and his team were savvy enough to figure out that it needed to expand beyond China's borders. Indeed, the company projects that 25 percent of its sales will be outside of mainland China in 2003.

Then there's the phenomenal growth. From 2001 to 2002, when most public telecom companies had lost their luster, UTStarcom kept growing – revenues and gross profits grew more than 50 percent each, year-to-year, from 2001 to 2002. And, at last count, the company expects revenues for 2003 to be in the range of $1.80 billion to $1.82 billion (see UTStarcom Profits, Revenues Growing).

But the road ahead won't be easy for Lu. He's got to make sure Wall Street stays calm when it realizes that his company's sales growth probably won't continue at the same incredible pace as it has so far. He's also got to show the world that the acquisition of 3Com Corp.'s (Nasdaq: COMS) CommWorks division – a move that appeared more like something UTStarcom's Oakland, Calif. neighbor, Zhone Technologies Inc. (Nasdaq: ZHNE), would do – was not a mistake (see 3Com Completes CommWorks Sale). He's got to turn that $100 million buy into some real carrier business here in North America, where UTStarcom is all but absent.

Lu is fluent in Mandarin, Cantonese, Japanese, and English, but will he have trouble speaking Wall Street's language? We don't think so. And that's why he's high on our list.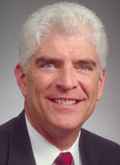 Well, someone had to fill Carl Russo's spot on the list, didn't they?

When Ron Martin in 2002 left Fujitsu's FNC division to work at Cisco Systems Inc. (Nasdaq: CSCO), a Fujitsu spokesman remarked the move was "completely voluntary." (See Fujitsu's Martin Joins Cisco.) Well, that's nice to know. At least Cisco doesn't yet have the power to force executives to work there.

It was a crafty hire by Cisco. Martin had worked big RBOC accounts for Fujitsu, which sells plenty of Sonet gear to the incumbents. Cisco figured Martin would give the Cisco ONS 15454 more credibility with the big telcos, which have traditionally resisted John Chambers's Southern charms and homespun discounts. Martin may have even had something to do with Cisco's defeat of his alma mater with the big deal at BellSouth Corp. (NYSE: BLS) (see BellSouth Chooses Cisco (and Lucent)).

Martin's arrival also closed the gap created by the departures of Don Listwin and Kevin Kennedy. In particular, Kennedy was trusted enough that, upon his departure, SBC Communications Inc. (NYSE: SBC) wanted his personal reassurance that Cisco's future plans were still on target, so the story goes (see Cisco's Kennedy: Recruiter's Dream?).

Not to slight Jayshree Ullal, senior VP of the optical networking group. But her forte seems to be new markets, whereas survival during the downturn means crawling to the old-boy network of telcos.

The question of whether Martin gets to the next level may revolve around a big optical networking contract at Verizon Communications Inc. (NYSE: VZ). Verizon has famously shunned Cisco's advances and is using Cisco's gear in a secondary role as a Sonet supplier, according to many sources. If Martin can muscle out Fujitsu and Lucent and earn some serious green for Cisco in North America's largest RBOC account, we'll give him four spots on our list.

Hell, maybe we'll even invite him over for cocktails at our oceanfront timeshare in Missouri.




In a world of colorful annuals, D. G. "Greg" Mumford, CTO of Nortel Networks Corp. (NYSE/Toronto: NT), is the hardy perennial. In fact, he's the only one to earn an ongoing spot in Light Reading's Top Ten list, a testament to his sheer endurance.

The hog-riding snapdragon from British Columbia has not only spent 32 years at Nortel, but stuck it out in upper management through the worst period in the company's history.

Mumford was joined at the hip with Don Smith in 2000 (see The Top Ten Movers and Shakers in Optical Networking), but he was left on his own as Nortel started a massive reorg early in 2001 (see Don Smith Leaves Nortel). The door to the executive suite commenced revolving uncontrollably: The CTO left under a cloud (see Nortel CTO Quits as Woes Mount). The COO and marketing mogul left (see Nortel's Empty Room at the Top and Nortel Finds New Marketing Chief). The CEO retired, was replaced, and was pilloried for greed (see Nortel Swings Axe, Switches CEOs and Nortel's Roth Rakes It In). The company's divisions were mixed and matched (see Nortel Unifies Optical). The would-be CEO left (see Plastina Out in Nortel Reshuffle). Through it all, Mumford stayed the course.

Mumford hasn't always made the right decisions. As manager and president of Nortel's optical products group from 1991 through 2001, when he became CTO (see Nortel Bets on Mumford), he must share some of the blame for Nortel's failure to cash in on IP routing, its slow rollout of the HDX grooming switch (see Nortel's HDX is Here and Nortel's HDX: The Future Under Fire ), and its rash of poorly picked acquisitions (see Whatever Happened to X?).

So what's so special about Mumford? Or Nortel, for that matter? Well, if one were to look at the slashing and burning that's gone on around the industry, Nortel has done a decent job of paring back to a core group of technically excellent products. Mumford can be credited with keeping Nortel focused on carrier Ethernet, a tack that's helped fuel its dominant hold in the metro and storage spaces (see Research: Metro Optical Peps Up). As CTO, Mumford can also take kudos for Nortel's ongoing strength in voice over IP, softswitching, and wireless technology, exemplified by strong wins worldwide (see Nortel Targets Carrier VOIP Migration, Nortel Wins China VOIP Deal, MCI Picks Nortel for VOIP, Nortel's Summer Abroad, and Nortel Lands Monster, SaskTel Deals).

And, honestly, Mumford can market with a minimum of BS. A list of Mumfordisms would be too exhaustive to introduce here. Okay, we'll pass along just one: "I hesitate to generalize, and blind loyalty serves no one." We have that crocheted on a pillow in our office. Thanks, Greg.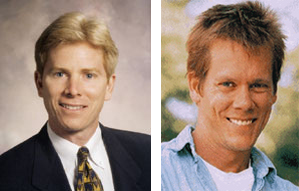 Is Ed Kennedy the next-generation savant at Tellabs Inc. (Nasdaq: TLAB; Frankfurt: BTLA)? Or did we just pick him because he laughs at our jokes?

It's probably a little bit of each.

The fact is, Kennedy has been on a rocket-ship ride since coming to Tellabs via the acquisition of Ocular Networks. It was as if he were a slick city boy who rode into a small town where rock music and dancing have been banned. But he didn't just accept things the way they were. Oh, no! He danced until his sinewy body glistened in the moonlit railyards!!

Ahem. Sorry.

Prior to Ocular, Kennedy held management jobs at Dynatech and Newbridge Networks Corp. (NYSE: NN; Toronto: NNC). Earlier in his career he worked as a design engineer and product manufacturer for Fujitsu Ltd. (KLS: FUJI.KL) and Harris Corp. (NYSE: HRS).

Kennedy's heritage as a startup guy is key, because Ocular started as the startup "killer" for the Tellabs 5500 platform. Now that Tellabs owns Ocular and its product has proven crucial to the portfolio, Kennedy's star has risen. He looks to be in line to succeed Michael Birck (see Tellabs CEO to Retire... Again).

By folding Ocular into its product line – and letting Kennedy run the whole thing – Tellabs has not only stopped an ageing product line from cracking apart, but it has spawned a series of interim steps between yesterday's all-electrical crossconnects and today's optical ones. Further, it has ensured that other Tellabs acquisitions, such as that of Vivace, will stand a chance to work out as smoothly (and profitably) for Tellabs (see Tellabs Unveils Vivace Sibling) in its all-important transition into multiservice switching.

And it's not as though Kennedy, despite his reputation as a successful startup leader, is new to any of the telecom battlefield. Prior to founding Ocular he was in charge of international marketing for Alcatel SA (NYSE: ALA; Paris: CGEP:PA).

And... Alcatel competes with Nortel Networks Corp. (NYSE/Toronto: NT), which used "Come Together" as the theme song in its TV pitches.

And... "Come Together" was written by John Lennon, who was in "A Hard Day's Night" with Phil Collins, speaking of ageing product lines...

And... Phil Collins was the voice of Muk and Luk in the movie Balto, which starred...

KEVIN BACON!! WE DID IT!! WOO-HOO!!

Ahem. Sorry.

So why watch him now? Quite simply, Kennedy infuses Tellabs with a new startup 'tude and familiarity with next-generation, which the company sorely needs as the largest carriers are starting to make the big move to converged IP and MPLS networks (see Incumbents Converge on Convergence). With most of Tellabs' employees reporting to him already, Kennedy is guiding this transition, which makes him the likely leader in Tellabs' next chapter. Our bet is that it's "when," not "if."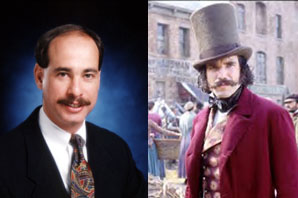 Is Foundry Networks Inc. (Nasdaq: FDRY) CEO Bobby Johnson a bully? A tyrant? A genius?

We actually met up with that legendary Bobby once, but all we got was the calm, plain-spoken guy who didn't seem to flinch in the face of the telecom recession (see Bobby Johnson, Foundry Networks). I mean, he just seemed like an engineer to us.

Whatever the case behind closed doors, Bobby Johnson the Manager is doing all the right things to keep Foundry from foundering in tough times. Analysts say the demand for the company's family of Layer 3 switches and a new upgrade cycle among its customers will support growth into the fourth quarter.

The company also continues to hold a leading position in higher-margin 10-Gbit/s Ethernet products. And, with per-port prices on 10-Gbit/s Ethernet dropping from about $42,000 last year to about $12,000 today, demand is picking up, particularly among service providers. Foundry is positioned well here, even though it gets most of its revenues from enterprise and government sales (see Sell-Side Fêtes Foundry).

And that's partly why Johnson is on our list. Foundry moved as effortlessly as any company could between the service provider market and the enterprise market very early on during the recession and remained profitable throughout the coldest months of the telecom winter. Whenever the market for service provider gear comes back, analysts are betting that Foundry will be among those winning the big deals.

The other reason Johnson makes our list is his sort of Bobby Knight-ish reputation as a volatile, focused manager.

And then there are the intangibles. And by "intangibles," we mean the load of stuff his backers sent us that we haven't fact checked. The claims include:


"[Foundry has the] lowest employee turnover in the industry."
"[Johnson] still puts in more hours than 90 percent of his employees."
"[He] takes direct customer calls whether they be sales or service issues, makes as many sales calls as possible, [and] still signs off on a majority of customers' purchase orders."
"[Foundry] meets [the] majority of specified release dates."
And, yes, he wears a cape to work. Or maybe a butcher's apron. Whichever it is, Bobby Johnson, for now, is our definition of a Mover and Shaker.





Don't be misled by this artsy, too-cool-for-skool shot of 37-year old Niklas Zennstrom, founder and CEO of KaZaA, maker of the world's most popular Internet software, with more than 250 million downloads to date.

This man is working flat out to revolutionize the Internet and is having plenty of success at it. He's not up there just yet, but give it a couple more years and Zennstrom could be gracing the boards with Bill Gates. Hell, Zennstrom and Gates even look alike.

In case you've just turned on a PC for the first time, KaZaA is a piece of software that when downloaded from the Internet onto a desktop computer, allows the user to swap music files across the Net with other KaZaA users. Millions and millions of songs have been traded in this way and the craze has the record industry cracking down on everyone from 12-year old girls to geezers.

It's a serious problem, but it's not holding Zennstrom back by any stretch. He's launched Altnet, the world's first secure P2P network promoting content for sale to millions of consumers, and two more software companies this year -- Joltid and Skype -- that utilize the same peer-to-peer (P2P) architecture that made KaZaA such a success (see Skype Me? Skype You! and Skype Spooks Operators).

Joltid provides software that caches P2P content, and Skype is a P2P telephony service. Nothing new in IP telephony, you rightly point out: It's been done to death by Pulver and other tree-hugging geeks, so why will Skype be any different?

Here's our theory. It has the Zennstrom zing about it and a certain something the Swedes do so well: simplicity. Think Ikea, but for Internet services. Low-priced, available everywhere and super cool.

But does Zennstrom have enough sway to break the U.S. carrier market? If you thought the music industry was full of self-righteous, stuffy old coffin-dodgers, you ain't seen nothing yet. Ring up Ma Bell, Niklas, and you'll see what we mean.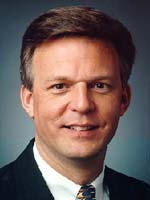 "We are not going to pursue this opportunity for Bill Smith at this time," wrote a Porter Novelli publicist representing BellSouth Corp. (NYSE: BLS). "Please keep us posted on upcoming opportunities."

Oh, we'll keep you posted alright...

Bill Smith's publicity machine may not want him to be part of our Top Ten list, but that won't keep him off. The thing is, Smith's a hard guy to ignore. These days you can't find a podium in the industry that doesn't have him behind it, giving a keynote speech. We've seen him speak at OFC, Supercomm, and NFOEC this year alone.

But being on a podium and saying stuff is one thing. Then there's doing stuff.

BellSouth is shaping up as one of the more aggressive incumbents in marketing next-generation data services such as metro Ethernet and broadband. In his role, Smith gets the credit (and takes the lumps) for the technology direction of BellSouth's core infrastructure. And he and his group caused quite a fracas this year when it gave Cisco Systems Inc. (Nasdaq: CSCO) its first RBOC customer win for its optical network products (see BellSouth Chooses Cisco (and Lucent)). Again BellSouth's technology planners got a face full of spotlight when, along with Verizon Communications Inc. (NYSE: VZ), and SBC Communications Inc. (NYSE: SBC), the carrier went ahead with a large request for proposal for fiber-to-the-premises buildouts (see Vendors Await FTTP Shortlist).

And, while BellSouth is chasing FTTP, it is also adding lots of Alcatel SA (NYSE: ALA; Paris: CGEP:PA) gear to provide 100 percent DSL coverage in its central offices in several states (see BellSouth Picks Alcatel). The carrier is also bundling satellite TV service as a way to provide voice, video, and data services to its customers, even if they don't all come down one single connection (see BellSouth to Sell DirecTV and SBC Ratchets Up PON Politics).

When he's not on the lecture circuit, Smith's role is intricately linked with BellSouth's future – and, by extension, that of the RBOCs overall. If he doesn't seize the right technology opportunities at the right time, BellSouth won't make up, let alone gain, any ground in its access battle with the cable companies.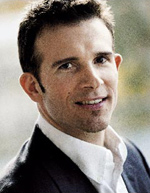 Guys like ADVA AG Optical Networking (Frankfurt: ADV) CEO Brian Protiva generally make the news by not making the news.

In other words, it's hard to find any sizzling stories around them because they just go on quietly doing just about everything right to build their companies and return value to their shareholders. By most measures, Protiva's built a solid company.

Start small in the enterprise market? Check.
Move slowly into the carrier space? Check.
Assemble a network of resellers and partners to get products into more places? Check.
Beginning to look like the pint-sized, European version of Cisco Systems Inc.? Check.

Though educated at Stanford and very much a product of Silicon Valley, Protiva doesn't run his business like the go-for-broke startups that come and go every year. Instead, he's been meticulous, calculating, precise... well, you know, very German (see Brian Protiva, ADVA AG).

ADVA's latest product introduction reflects the fact that the company is a well managed lot. Its main products are metro DWDM transport systems that help carriers cram more bandwidth down fibers in their Sonet/SDH networks. But, in the throes of a telecom recession, ADVA has introduced a series of low-cost customer premises devices that will likely sell at high volumes as carriers and enterprises aim to sweat their networks and funnel more metro bandwidth all the way to their desktops.

What's more, while most equipment vendors were getting the tar beat out of them by the telecom recession, ADVA fared relatively well and posted steady earnings and increasing sales. Indeed, it appears to be using the recession as an opportunity to take market share away from some of its competitors – a John Chambers-ism, for sure.

So are we missing something? Or is Protiva's pretty close to flawless? Other than his fondness for FC Bayern Munich, we haven't found a chink in his armor yet. But it's always the quiet ones we worry about.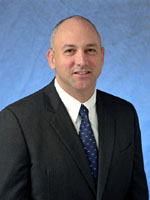 At 41, Dolce has already sold three startups and he's now executive vice president of worldwide field operations at Juniper Networks Inc. (Nasdaq: JNPR). A question has landed him on this list: When will this man be the successor to Juniper CEO Scott Kriens? And wherever did he find such an enormous suit?

If Juniper ever hits the skids, would Dolce be the Marc Bulger to Scott Kriens' Kurt Warner – the backup who goes from a supporting role to carrying the franchise on his shoulders overnight? Or will he, like former Juniper chief operating officer Lloyd Carney, decide to take the top job at another company (see Headcount: Survey Sez)?

These questions – and all of the trumped up sensationalist drama that they imply – are what is keeping us interested in Juniper these days. Honestly, Juniper's been a bit of a yawner recently, but we look at Dolce and think: What is this guy's next move?

At 27, Dolce founded his first startup, Promptus Communications, a manufacturer of high-speed, digital network access. In 1995, he co-founded Arris Networks, which was sold a year later for about $175 million to Cascade Communications, which was later sold to Lucent Technologies Inc. (NYSE: LU). After Cascade, Dolce founded Redstone Communications, which he sold in 1999 for $500 million to Unisphere Networks, the U.S. subsidiary of German telecommunications giant Siemens AG (NYSE: SI; Frankfurt: SIE).

Dolce eventually became president and CEO of Unisphere and, during that time, the company excelled in the edge router and broadband remote access server markets, coming in second only to Cisco Systems Inc. (Nasdaq: CSCO).

In August 2000, Unisphere filed for an initial public offering and, two years later, after formally splitting from Siemens, Dolce helped broker the deal that landed him at Juniper (see Juniper Nabs Unisphere for $740M).

So what's Jim going to do now? Hasn't he read our 2003 Predictions?

In anticipation of greatness, we're listing Dolce until we can think of a good reason not to. And, yes, that last sentence was carefully crafted with the intent of baiting the message boards.




Calix has Porsches.
But where is the Ethernet?
Better get it quick!



Really Horrible Haiku™


You're a long-haul guy
In a multiservice world.
Time to launch Plan C.



Really Horrible Haiku™



Hey, hey, Mister Wei!
Where's that billion dollar fund
from back in the day?



Really Horrible Haiku™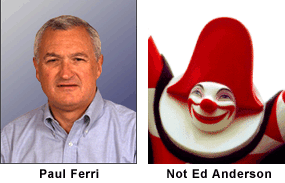 Beantown's big VCs,
What on Earth were you thinking?
Equipe? PhotonEx?




Really Horrible Haiku™


Which is scarier?
Corvis as a gear maker?
Or a carrier?



Really Horrible Haiku™


There was an old man with a beard,
Who said it is—

No, sorry...
You popped a bubble,
Ran far from JDSU.
We're bored with you now.



Really Horrible Haiku™


Some of us have lost
a healthy sense of humor.
Others? Big money.



Really Horrible Haiku™


It was a leader.
But majestic Sycamore
Is cheap furniture.



Really Horrible Haiku™


You printed money.
Were you building stuff with it?
Or just flushing it?



Really Horrible Haiku™
---