Top Ten Movers and Shakers in Telecom

11/18/2003

Comment (67)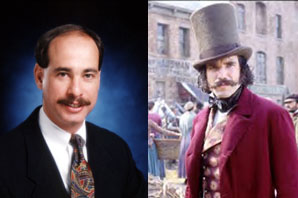 Is
Foundry Networks Inc.
(Nasdaq: FDRY) CEO Bobby Johnson a bully? A tyrant? A genius?
We actually met up with that legendary Bobby once, but all we got was the calm, plain-spoken guy who didn't seem to flinch in the face of the telecom recession (see
Bobby Johnson, Foundry Networks
). I mean, he just seemed like an engineer to us.
Whatever the case behind closed doors, Bobby Johnson the Manager is doing all the right things to keep Foundry from foundering in tough times. Analysts say the demand for the company's family of Layer 3 switches and a new upgrade cycle among its customers will support growth into the fourth quarter.
The company also continues to hold a leading position in higher-margin 10-Gbit/s Ethernet products. And, with per-port prices on 10-Gbit/s Ethernet dropping from about $42,000 last year to about $12,000 today, demand is picking up, particularly among service providers. Foundry is positioned well here, even though it gets most of its revenues from enterprise and government sales (see
Sell-Side Fêtes Foundry
).
And that's partly why Johnson is on our list. Foundry moved as effortlessly as any company could between the service provider market and the enterprise market very early on during the recession and remained profitable throughout the coldest months of the
telecom winter
. Whenever the market for service provider gear comes back, analysts are betting that Foundry will be among those winning the big deals.
The other reason Johnson makes our list is his sort of
Bobby Knight
-ish reputation as a volatile, focused manager.
And then there are the intangibles. And by "intangibles," we mean the load of stuff his backers sent us that we haven't fact checked. The claims include:
"[Foundry has the] lowest employee turnover in the industry."
"[Johnson] still puts in more hours than 90 percent of his employees."
"[He] takes direct customer calls whether they be sales or service issues, makes as many sales calls as possible, [and] still signs off on a majority of customers' purchase orders."
"[Foundry] meets [the] majority of specified release dates."
And, yes, he wears a cape to work. Or maybe a butcher's apron. Whichever it is, Bobby Johnson, for now, is our definition of a Mover and Shaker.

(67) |