Top Ten Movers and Shakers in Telecom

11/18/2003

Comment (67)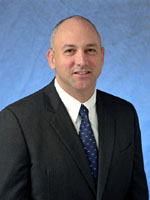 At 41, Dolce has already sold three startups and he's now executive vice president of worldwide field operations at
Juniper Networks Inc.
(Nasdaq: JNPR). A question has landed him on this list: When will this man be the successor to Juniper CEO Scott Kriens? And wherever did he find such an
enormous suit
?
If Juniper ever hits the skids, would Dolce be the
Marc Bulger
to Scott Kriens'
Kurt Warner
– the backup who goes from a supporting role to carrying the franchise on his shoulders overnight? Or will he, like former Juniper chief operating officer Lloyd Carney, decide to take the top job at another company (see
Headcount: Survey Sez
)?
These questions – and all of the
trumped up sensationalist drama
that they imply – are what is keeping us interested in Juniper these days. Honestly, Juniper's been a bit of a yawner recently, but we look at Dolce and think: What is this guy's next move?
At 27, Dolce founded his first startup, Promptus Communications, a manufacturer of high-speed, digital network access. In 1995, he co-founded Arris Networks, which was sold a year later for about $175 million to Cascade Communications, which was later sold to
Lucent Technologies Inc.
(NYSE: LU). After Cascade, Dolce founded Redstone Communications, which he sold in 1999 for $500 million to Unisphere Networks, the U.S. subsidiary of German telecommunications giant
Siemens AG
(NYSE: SI; Frankfurt: SIE).
Dolce eventually became president and CEO of Unisphere and, during that time, the company excelled in the edge router and broadband remote access server markets, coming in second only to
Cisco Systems Inc.
(Nasdaq: CSCO).
In August 2000, Unisphere filed for an initial public offering and, two years later, after formally splitting from Siemens, Dolce helped broker the deal that landed him at Juniper (see
Juniper Nabs Unisphere for $740M
).
So what's Jim going to do now? Hasn't he read our
2003 Predictions
?
In anticipation of greatness, we're listing Dolce until we can think of a good reason not to. And, yes, that last sentence was carefully crafted with the intent of
baiting the message boards
.

(67) |