Top Ten Movers and Shakers in Telecom

11/18/2003

Comment (67)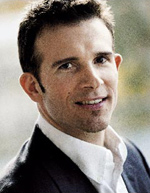 Guys like
ADVA AG Optical Networking
(Frankfurt: ADV) CEO Brian Protiva generally make the news by not making the news.
In other words, it's hard to find any sizzling stories around them because they just go on quietly doing just about everything right to build their companies and return value to their shareholders. By most measures, Protiva's built a solid company.
Start small in the enterprise market? Check.
Move slowly into the carrier space? Check.
Assemble a network of resellers and partners to get products into more places? Check.
Beginning to look like the pint-sized, European version of
Cisco Systems Inc.
? Check.
Though educated at Stanford and very much a product of Silicon Valley, Protiva doesn't run his business like the go-for-broke startups that come and go every year. Instead, he's been meticulous, calculating, precise... well, you know, very
German
(see
Brian Protiva, ADVA AG
).
ADVA's latest product introduction reflects the fact that the company is a well managed lot. Its main products are metro DWDM transport systems that help carriers cram more bandwidth down fibers in their Sonet/SDH networks. But, in the throes of a telecom recession, ADVA has introduced a series of low-cost customer premises devices that will likely sell at high volumes as carriers and enterprises aim to
sweat
their networks and funnel more metro bandwidth all the way to their desktops.
What's more, while most equipment vendors were getting the tar beat out of them by the telecom recession, ADVA fared relatively well and posted steady earnings and increasing sales. Indeed, it appears to be using the recession as an opportunity to take market share away from some of its competitors – a John Chambers-ism, for sure.
So are we missing something? Or is Protiva's pretty close to flawless? Other than his fondness for
FC Bayern Munich
, we haven't found a chink in his armor yet. But it's always the
quiet ones
we worry about.

(67) |