8:00 AM -- CHICAGO -- Catching up on NXTcomm leftovers...

Cisco CEO John Chambers's keynote address was followed by a small press conference, where he reiterated most of his points but also providing a couple of new tidbits.

On the Cisco Media Solutions Group, the shadowy organization headed by Dan Scheinman that's bought up social-networking companies: "I wouldn't have put one of my best and brightest there if I didn't intend to play in this in a big way. What I'm asking Dan to do is look at how we might be able to create an opportunity for media and services in the home, mostly at a partnership level." (See Cisco Buys Utah Street and Cisco Adds to Social Stockpile.)

On optical: Chambers insisted optical gear has a "bright future" as part of an architectural combination of Cisco technologies. That's in the face of talk last year that Cisco was considering unloading the stuff. (See Sources: Cisco Rejects Optical Bids.)

As for why optical got removed from the list of Cisco's Advanced Technologies -- it's just math. Advanced Technologies are defined as potential $1 billion markets, but Chambers said he also wants Cisco to grab at least 40 percent market share in each one.

The optical market is just too fragmented for that to be possible. "I can't get 40 percent out of optical," he said.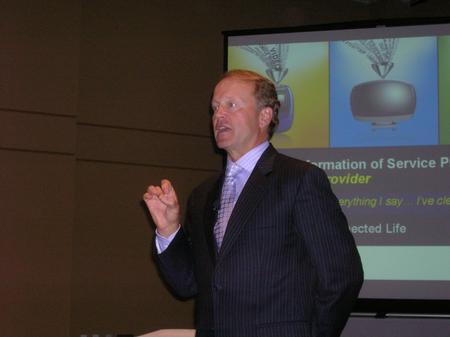 — Craig Matsumoto, West Coast Editor, Light Reading