The Top Ten Movers and Shakers in Optical Networking
Lost, stolen, or strayed
David St. Hubbins, Nigel Tufnel, and Derek Smalls aren't the only ones now residing in a "Where Are They Now?" file.
In fact, it's one of the remarkable things about the optical networking industry that some of its most famous faces can be here one day, gone the same day.
It's as if they've accidentally leaned on the secret handle over the mantelpiece and suddenly vanished –
eek!
– through the revolving panel into the secret passageway [ed. note: get on with it!].
Okay. Here, then, we present a list of former A-list players who have gone... no one knows where.
Rich McGinn
Is it possible for McGinn to get another job in networking? Don't bet against it. He's hotly tipped to become a VC. We want to know where.
Joe Furgerson
Joe was formerly vice president of marketing at
Juniper Networks Inc.
(Nasdaq: JNPR), and saw the company through from its formative days as a startup (when people kept calling it
Jupiter
), through its IPO, to infinity and beyond. Then, one day, he just disappeared.
Enquiries as to his whereabouts are met by Juniper with a shrug, a wink, or a wry smile and a shake of the head. Rumor has it he was ousted (gasp!) following an outside audit by a New York image consultancy (which seems churlish if so), but no one knows for sure [cue theme from Twilight Zone].
It's a mystery: one that we want to unravel.
Bob Barron
He was the president of
Lucent Technologies Inc.
's (NYSE: LU) now-defunct Metropolitan Optical Networking division. Now, not. (See
Lucent Metro Boss Leaves
.)
He never calls... he never writes...
* * * * *
If you have information on the whereabouts of any of these individuals, contact us at
[email protected]
. Solid leads will be rewarded with a
Light Reading
limited edition T-shirt.
Alternatively, if you know someone who you think
should
be listed on this page, let us know. Heck, it's cheaper than putting their photo on a milk carton.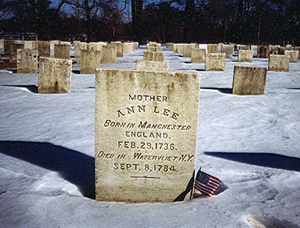 EDUCATIONAL RESOURCES


PARTNER PERSPECTIVES
- content from our sponsors