The Top Ten Movers and Shakers in Optical Networking
Mr. Frosty
Heard Cisco's new corporate anthem?
We want Carl! He's our man!
If he can't do it… we're screwed…
Okay, so we made that up. But here are some other words that could have been written specifically for Carl Russo, Cisco's optical Horatio:
If you can keep your head when all about you
Are losing theirs and blaming it on you…
Fact is, the last eight months have been a Kiplingesque study in character. While many at
Cisco Systems Inc.
(Nasdaq: CSCO) have reacted to the Nasdaq's 50 percent haircut by running around in a paranoid, skirt-flapping tizzy, Russo has changed not one jot – emerging as the Arthur Fonzerelli of the Cisco executive team.
Witness his handling of the Monterey closure, which represents the single smartest piece of marketing in the networking industry this year (see
Cisco Kills Monterey Router
). Instead of covering up the death of its core wavelength router, Russo turned it into a positive by taking the story public and positioning it as part of a strategic refocusing on the metro market. (Remember the metro market? It's the one where the money is.)
It's hard to overestimate the importance of Russo to Cisco at this low point in its history. Unlike the enterprise folk at Cisco, Russo understands optical technology
and
knows how to sell it to service providers. (Note to the rest of Cisco: Nobody appreciates being bitch-slapped by a router vendor telling them what to buy.)
He's equally adept at handling Wall Street (his Lear jet speaks for itself), and the press (when in doubt, wave arms in air, quote
Animal House
, shout a lot).
But does he have enough sway to pull the company (and its stock price) back from the abyss? Not on his own. After all, Cisco faces some economy-size problems (see
What Cisco Stepped In
). The Monterey KIA aside, there's the little matter of history's largest inventory write-off (see
Cisco's Q3: Ouch!
). Plus, Cisco's sinking stock price means it can't buy its way into new markets like it used to.
Fortunately, for Cisco, Russo has a kindred spirit and potential in-house ally in Mark Cree, the recently appointed GM for Cisco's storage networking line of business (for more on the striking similarities between Russo and Cree, see
Close But No Cigar
).
Overall, as Cisco's woes have gotten worse, so Russo's power within the company has increased [insert maniacal laugh]. For this reason, and the fact that the performance of most of the stock portfolios in the Western World will depend on his actions, we've bumped Russo up to the No. 1 position on our Movers and Shakers list – a jump of two places.
As the anonymous lisping poet hath it:
Cometh the hour, cometh the man.
And should Russo ever get bored and "goeth" Cisco will be in
real
trouble.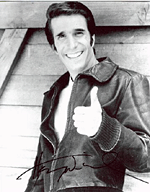 EDUCATIONAL RESOURCES



PARTNER PERSPECTIVES
- content from our sponsors