TelecomNext: McCormick Strikes Back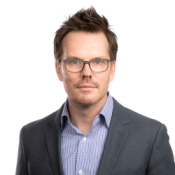 8/4/2006

Comment (9)

United States Telecom Association (USTelecom) president Walter McCormick and USTelecom's attorneys have shot back at a group of telecom equipment vendors that were weighing whether they should exhibit at both USTelecom's TelecomNext show and the Telecommunications Industry Association (TIA) 's Globalcomm show in 2007.

Background: As reported on July 19, several vendors have advanced the idea that the two associations, which were partners in presenting the successful Supercomm tradeshow series, should put aside their differences, get back together, and put on one large telecom-focused show. (See TIA, USTA Split on Supercomm.) A letter that was circulated amongst the vendors went so far as to suggest that several vendors would refrain from exhibiting at TelecomNext in 2007. (See Gearheads: The Shows Must Not Go On.)

That letter had signature spaces listed for the following vendors:


But, as reported by
Light Reading
this week, that letter was never finalized, signed, nor sent. (See
Vendors Table TelecomNext Turmoil
.)
Even in the absence of a vendor uprising, USTelecom has responded to
Light Reading
's report in a big way by sending letters to several of the top lawyers and CEOs of the major equipment manufacturers listed in
Light Reading
's story.
In his letter to the CEOs, USTelecom president McCormick says his association's member companies "find it odd that this demand for a 'single tradeshow' appears to be solely aimed at discouraging participation in TelecomNEXT, but not other industry exhibitions that could be considered to be duplicative of Globalcomm."
McCormick adds: "In light of the published report, USTelecom will be providing its Board of Directors and the executives of its member companies with regular updates as to which suppliers are supporting TelecomNEXT, and encouraging the patronization of those who are supporting their association and their show."
McCormick's letter was carbon copied to the USTelecom board of directors and Susan Miller, president and CEO of the
Alliance for Telecommunications Industry Solutions (ATIS)
. The attachments to the letter received by the vendors included a list of USTelecom's board of directors and the executives of its member companies. That list was a roll call of the CTOs and top legal minds at
AT&T Inc.
(NYSE: T),
Verizon Communications Inc.
(NYSE: VZ),
BellSouth Corp.
(NYSE: BLS),
Embarq Corp.
(NYSE: EQ), and several other U.S.-based carriers.
But wait, there's more.
In letters addressed to the legal counsel of those same equipment makers, telecom equipment makers are said to be possibly agreeing with competitors "to not compete with each other by not exhibiting at TelecomNEXT."
Attached to the lawyer letters was documentation of the case of
Full Draw Productions vs. Easton Sports, Inc.
, a case that involved the boycott of an archery equipment tradeshow when organizers refused to sell the show to an archery equipment trade association, according to the publication,
The Antitrust Review of the Americas
. That boycott was found by the courts to be in violation of the Sherman Antitrust Act, but the relevance to TelecomNext wasn't made clear in the letters obtained by
Light Reading
.
"I think what you're seeing here is really a reflection of an alignment of interests," says Geoff Burke, director of field marketing for Calix. Burke says companies with international interests may be less likely to go all-in for a mostly U.S.-centric show.
Calix, as an example, has already reserved booth space for TelecomNext and counts U.S. carriers (USTelecom's main members) as its largest customers. Also, the company says it was never party to the vendor letter that circulated calling for a single telecom show.
USTelecom was contacted for this story but declined to comment on, well, anything. Several vendors reached by
Light Reading
for this story provided information about the letters they received, but they declined to go on record with any comments.
— Phil Harvey, News Editor,
Light Reading

(9) |