SACRAMENTO, Calif. -- SureWest Communications (Nasdaq: SURW) has quietly built one of the largest fiber networks in the United States, but can it expand its fiber network fast enough to dominate California's capital city? (See SBC Sheds Light on 'Lightspeed', Verizon Flaunts Fiber Plan, and BellSouth: Access Will Rise Again.)

Comcast Corp. (Nasdaq: CMCSA, CMCSK), which has 380,000 subscribers in the Sacramento area, plans to roll out its telephony services in early to mid 2006 as part of its national rollout, according to spokesperson Susan Gonzales.

Suddenly, SureWest won't be the only triple-play provider in town.

SBC Communications Inc. (NYSE: SBC) may show up some day, too. The carrier will reach 18 million homes with its fiber-fed triple-play service, Project Lightspeed, by 2007, but it hasn't specified which cities will get the service first.

"We know this is a highly competitive field," says Bill DeMuth, SureWest's VP and CTO. "But we feel we have a window of opportunity to capitalize on the lead we have built. We started using fiber a long time ago, and it's a good feeling when you see that others have decided that it is the way to go and are following your lead."

At a recent tour of its 187,000 square-foot facility in a converted airplane hangar at decommissioned McClellan Air Force base, SureWest gave Light Reading a look at what's propelling it in the regional communications and entertainment race.

SureWest first got its advanced video and data capabilities by purchasing the assets of WINfirst, including the McClellan facility, at a steep discount in July 2002. "They put something like $400 million into their network, and we picked it up for a little over $12 million," says company spokesman Dave Kamp.


The modern facility was remodeled by WinFirst during the tech boom of the late 1990s. The building came complete with a network operations center, a full-featured call center facility, and a satellite farm for gathering video transmissions from multiple sources.

SureWest was already firmly entrenched in the wireline business and has been since it was founded as the Roseville Telephone Company in 1914. The company also owns its own wireless PCS network, giving it another competitive tool.

But there's still an urgency to roll out its fiber to more and more homes. SureWest's fiber network passes more than 67,000 homes now, and the carrier has over 16,000 broadband subscribers (most of them coming via the fiber network). But that's only 12 percent of the 130,000 access lines the carrier serves.

The emerging competitors enjoy economies of scale in buying equipment and adding services that SureWest can't match. Comcast serves more than 700,000 cable customers in central California, and SBC has more than 18 million access lines throughout the state.

SureWest's advantage, in the near term, is that it already has an advanced network in place, so it knows what's working and what's not. One example: The carrier offers pay-per-view offerings, as well as a true VOD option that lets users pause, rewind, and fast-forward videos they rent for 24 hours through their set-top box. It claims to offer more than 400 VOD titles a month -- which could add up to a nice chunk of change over and above what consumers pay for their normal TV and Internet services.

"It's great that all these companies are putting all this fiber in the ground," says Tom Reiman, president of The Broadband Group, a consulting firm, "as long as carriers are focusing on services that consumers understand and can use."

Equipment used to deliver SureWest's video offering includes video-on-demand software from Kasenna Inc.; IP video encryption from Irdeto Access; IP encapsulation from BigBand Networks Inc.; middleware control systems from Minerva Networks Inc.; and core routers from Cisco Systems Inc. (Nasdaq: CSCO).

The carrier employs General Bandwidth Inc.'s trunking gateway. It also uses the Calix Networks Inc. C7 and the Occam Networks Inc. (OTC: OCCM) Broadband Loop Carrier -- but it doesn't use either box for more than two functions. It uses the Calix box in a very limited deployment to handle POTS lines and DSL services; then it uses Occam's box as a DSLAM to provide data and video as part of its triple-play offering, but it doesn't use Occam's POTS capability.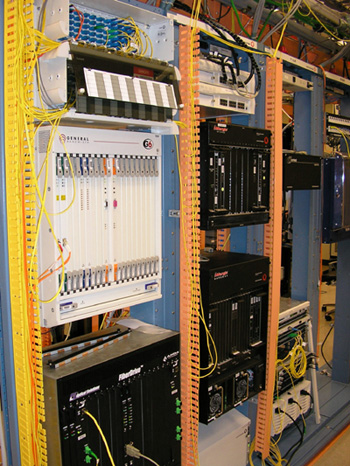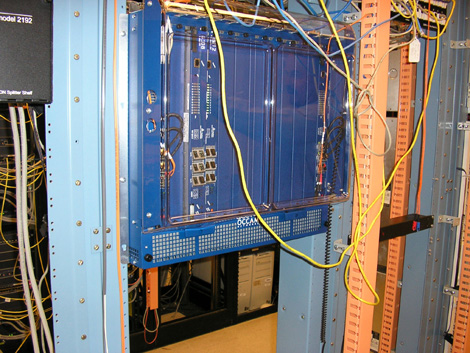 The company still has work to do to maintain its lead. It's working, for instance, to upgrade some back office and billing systems capabilities that will allow it to integrate its wireless services into its existing offers. "We have a lot of capital investment in this network, and we plan to capitalize on that," DeMuth says. "In the future we'll be involved with most anything that you can think of that has to do with communications or entertainment."

— Chris Somerville, Senior Editor, Next-Generation Services