Supercomm: A ROADM Show?
There will be no shortage of buzz about reconfigurable optical add/drop multiplexers (ROADMs) during
Supercomm
next week. And it's no surprise, either, as carriers' interest in purchasing ROADM gear is gradually getting stronger.
"Every man and his dog is going to have a ROADM story soon," moans Rob Lane, VP of marketing and business development at
Tropic Networks Inc.
"Now that service providers have demonstrated that ROADM is real, everyone's rushing to catch up."
Why the rush? Because ROADMs purport to make
WDM
networks flexible, allowing operators to remotely change the way wavelengths are taken in and out of a particular optical switching node. Older OADMs require manual configuration, so ROADMs can save carriers some bucks by eliminating truck rolls and man hours (see
ROADM Vendors Perk Up
).
This is a big deal to carriers, because their enterprise customers prefer lower-cost
Ethernet
connections to
Sonet
-based circuits in many cases. That kind of product substitution can take a toll on a carrier's wholesale and retail businesses, prompting the need for more bandwidth flexibility between central offices.
"The blur between long-haul and regional networks is becoming very blurry," says
Movaz Networks Inc.
VP of product management Dave King.
AT&T Corp.
(NYSE: T),
SBC Communications Inc.
(NYSE: SBC), and
Verizon Communications Inc.
(NYSE: VZ) are all said to have RFPs out specifying ROADM technology, and cable MSOs will soon follow suit, analysts say.
Lucent Technologies Inc.
's (NYSE: LU) WDM contract with Verizon is said to be expiring toward the end of this year, potentially opening the way for some upstart competition for that account, according to one ROADM proponent.
Infonetics Research Inc.
estimates that the market for "systems sold with ROADM capability" will be worth about $85 million in 2004.
One vendor already beating the pavement about its new ROADM solution is Movaz Networks. The company's RAYROADM is an integrated, metro box that boasts the ability to reconfigure any wavelength or any combination of up to 40 wavelengths. The ROADM box can be deployed separately or as an upgrade to existing RAYexpress customers, Movaz says.
Movaz says the 10 RU RAYROADM and the 4 RU RAYexpress products are managed by the same network management software, an appeal to the company's current set of 46 customers. That number is probably set to grow, because Tokyo-based reseller
Netmarks Inc.
says it plans to test Movaz's gear.
Movaz's next product release for its ROADM gear, early next year, will include the ability to interconnect up to four rings, says King. The so-called multi-ring ROADM will provide the ability to add and drop wavelengths from multiple rings, and the ability to switch wavelength from any ring to any other ring.
Within one year, Movaz says it will have colorless, or tunable, ROADMs, an improvement that enhances the ability of the device to drop any wavelength to any add/drop port on the ROADM.
Movaz is, of course, but one of many competitors in the space.
Tropic Networks' Lane says his company's ROADM box has been generally available since last year, but it hasn't been in any network deployments or trials "that we've admitted to publicly." Tropic and
Alcatel SA
(NYSE: ALA; Paris: CGEP:PA) constitute one paired set of vendors reportedly on the shortlist for SBC's ROADM RFP.
Mahi Networks Inc.
, interestingly, just acquired some ROADM capability with its purchase of Photuris's remains (see
Mahi Nabs $70M, Photuris Assets
and
Photuris & SBC: The Inside Story
). And Lucent is said to be close to announcing a new piece in its Metropolis line based on Movaz technology and with ROADM capabilities in mind.
It's worth pointing out that ROADMs supplied by
Marconi Corp. plc
(Nasdaq: MRCIY; London: MONI) have been carrying live traffic in
BT Group plc
's (NYSE: BTY; London: BTA) network for several years (see
Tropic: Hot or What?
).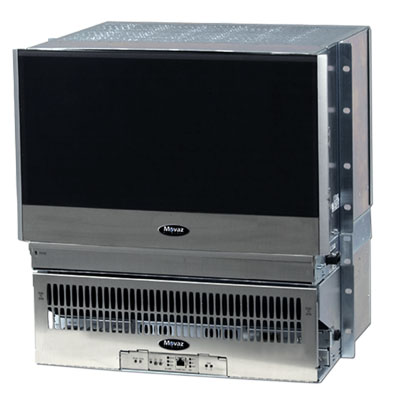 — Phil Harvey, News Editor,
Light Reading
EDUCATIONAL RESOURCES


PARTNER PERSPECTIVES
- content from our sponsors