Christmas is coming (in 14 weeks!) and the geese may well be getting fat, but if Santa thinks he has the monopoly on pre-Yuletide stress then he'd better check out the competition he has from Sony Ericsson Mobile Communications. In fact, Santa could do the vendor a few favors this year by filling stockings with the firm's soon-to-be-in-the-shops handsets.

He had better not get rid of too many, though. One analyst believes Sony Ericsson's main problem is its inability to meet demand with supply once it has a phone out in the market. The initial problem at present appears to be making that leap from factory to retail outlet.

Pressure is mounting on the joint venture, not least from its parents, to boost market share and deliver more models to the market. So news that the firm's whizzy P800 smartphone will not be available to the handset cognoscenti by the end of this month, as planned, is not helping matters. Instead, the high-end pen-based unit (which combines the features of PDA, digital camera, and mobile phone) will only start "shipping in the next few weeks to operators," says Sony Ericsson spokesman Peter Bodor. "It will be in the shops before Christmas and then become available in volume in the first part of 2003, which is different to what we originally announced." He put the delay down to "fine tuning."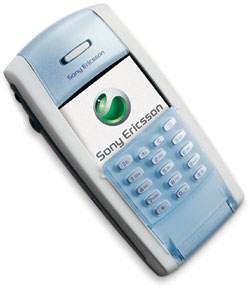 Bodor would not elaborate on what exactly "volume" means or in what numbers the P800 model will ship at any point. He added that the firm's mid-range models, the T600 and T300, will also be shipped and in the shops by Christmas this year and that "these models will have more impact [than the P800] on market share. The T600 is very small, while the T300 is a mass market version of the T68i that will ship in greater volume and at a lower price." The T68i retails at between $440 to $500.




And like the MMS-enabled T68i, the T300 will not have a built-in camera but rather a clip-on attachment. The main rival to Sony Ericsson's models in the camera phone market at present is the Nokia Corp. (NYSE: NOK) 7650, which does come with a camera (see The Nokia 7650 Imaging Phone).

Again, Bodor says there are "no projections, no estimates about how many units [of the T600 and T300] will be shipped. We have internal figures. It depends on demand. We can ramp up and increase production to meet demand."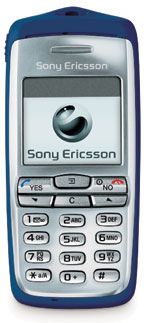 What can't be denied is that Sony Ericsson needs to boost its market share (see Nokia Extends Handset Share). It is slip sliding away down the rankings and, while losing market share (just 5.2 percent of units shipped in Q2 2002), is gaining criticism and pressure from at least one of its parent companies.

Ericsson AB (Nasdaq: ERICY) CEO and president Kurt Hellstrom has hinted that further financial support might not be so forthcoming unless the vendor moves towards profitability (see Ericsson: Look Before You Leap!), and to do that it needs more handset models in the shops in greater volumes.

It's not certain whether the handset joint venture has the resources and capabilities to deliver the goods. "The key issue for Sony Ericsson is meeting demand," says Neil Mawston, a senior analyst at Strategy Analytics Inc. "It has the brand and the quality, but it has struggled to meet production targets, with the T68i demand exceeded supply, and that has cost them valuable outlets. We believe Sony Ericsson has rushed these mid-range handsets [the T600 and T300] to market ahead of schedule in an effort to boost sales." Mawston believes the vendor may struggle with deliveries again.

But the new models will help the firm, he believes. "We believe the new models will help increase volumes. The company has realized that the T68i may have helped boost its ASP [average selling price] but held back its volumes. Sony Ericsson needs to create some momentum, or it will be in danger of slipping out of the top five handset suppliers."

Again, the comparison with the handset market leader is made. "Nokia is good at matching demand and supply," adds Mawston.

He then raises the issue of what the delay in getting the P800 will do for operating system joint venture Symbian Ltd., a private company owned by Ericsson, Nokia, Matsushita Communication Industrial Co. Ltd. (Panasonic), Motorola Inc. (NYSE: MOT), Psion plc, Siemens AG (NYSE: SI; Frankfurt: SIE), and Sony Ericsson. The P800 has version 7.0 of the Symbian EPOC operating system on board. "This could affect Symbian's figures," says the analyst. "Symbian needs between 15 million and 20 million units shipped each year to break even, and the P800 was a crucial early model for them."

"Is it important? No," says Symbian's vice president for communications, Peter Bancroft. The P800 delay "will have an impact on 2002 figures, sure, but it won't affect the figures much. Symbian's revenues will only be slightly less than what they may have been. We don't have target figures, though, as it is really up to the licensees and their handset sales, and there is nothing we can do about those. If we set expectations they would only be proved wrong."

Bancroft confirms the 15 million to 20 million break-even figure, adding that Nokia's 3650 model, due in the shops early next year, "will be the first mass-market Symbian handset."

Revenues at present do not amount to much, he admits. "We don't disclose much, as we are a private company, but our burn rate at the moment is about £50 million [US$77.4 million] to £60 million [$92.9 million] a year, so it's not like the P800 being a bit late is going to affect that too much."

Over to you, Santa……

— Ray Le Maistre, European Editor, Unstrung
www.unstrung.com