Maybe it was the chill in the October air, but the launch of T-Mobile US Inc. 's G1 phone -- the first to use Google (Nasdaq: GOOG)'s Android mobile operating system -- today didn't draw crowds like the Apple Inc. (Nasdaq: AAPL) 3G iPhone did earlier this summer.

There were no lines outside either the 5th Avenue or 8th Avenue T-Mobile stores that Unstrung visited this morning. There was, however, a 45-minute wait inside the 8th Avenue store to get the phone, largely because many customers seemed to have decided to buy two or more of the $179 handsets. You can see how Android arrived by clicking through our slide show.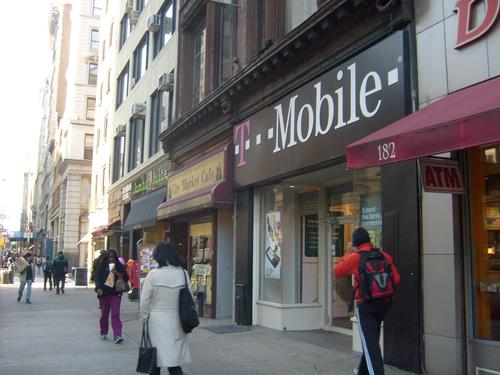 According to T-Mobile sales people, the phone appears to be a steady seller. Sales people at the store told Unstrung that they expected to sell out of the 35 phones they had been allocated by noon.

— Dan Jones, Site Editor, Unstrung made this one all by himself.