Zeugma Rethinks Edge Routing

5/27/2008

Comment (20)

Zeugma Systems Inc. comes out of hiding today to talk about an edge router that, it says, has been crafted to help carriers produce new services more quickly -- an idea that's been popular with router vendors lately.

Built around a development team that helped create the Redback Networks Inc. SmartEdge router, Zeugma was named after an ancient Mesopotamian city that, even after being conquered by the Roman Empire, held its status as a key trading hub.

Zeugma the company wants its technology to be associated with transport and wealth generation, just like the city. Whether it wants to get invaded is less certain.

"Conquered by Rome? It may be the will of God," CEO Andrew Harries says. (He's joking, folks.)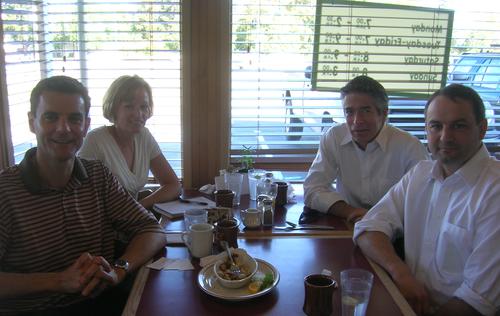 The Zeugma Services Node (ZSN) that's debuting today is an edge router, as expected. (See Zeugma Gets $13.5M for Mystery Box and Stealthy Zeugma Pockets $22.5M.)

What's different is that its card slots can accommodate computing blades instead of routing blades, if desired. The 14-slot version of the ZSN (there's a six-slot version, too) has just 12 available slots, so there's a tradeoff: Every computing card takes one slot away from routing, and vice-versa. It's possible for the ZSN to pack 720 Gbit/s worth of I/O ports, or 520,000 Dhrystone MIPS of computing capacity, but not both.

The box has a switching capacity of 240 Gbit/s, using the usual method of counting both ingress and egress traffic. Zeugma expects to increase this to match the I/O capacity next year.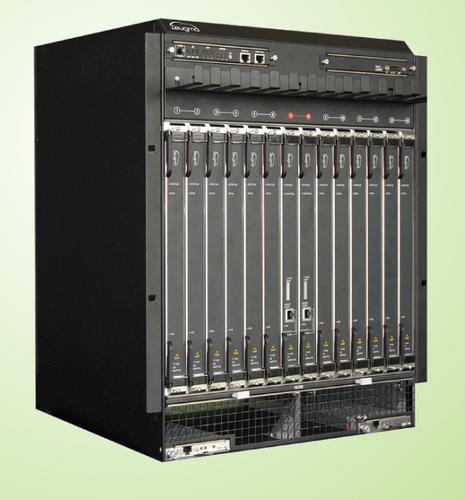 That computing power creates a "sandbox," as Zeugma calls it, for application building. It also lets the router host policy management functions that normally sit on servers.

This means applications can tap routing information. For example, the router can tell if a particular video stream isn't getting the bandwidth it needs, or it can decline a request to start a video stream if it knows the bandwidth isn't there.

It also means that when new services arise, the carrier can develop them (or have a software company develop them) directly on the router, rather than waiting for a router vendor to craft a new blade. Zeugma claims this can speed up the development process.

"Carrier-grade reliability and restoration have tended to be at odds with the dynamism and rapid service deployment of high-performance computing," Harries says.

The kinds of services Zeugma has in mind include VOIP quality monitoring, advert insertion for IPTV, or guaranteed bandwidth set aside for video. But others are likely to spring up unpredictably, leaving telcos prone to getting beaten to market by nimbler competitors, including Web companies like Google (Nasdaq: GOOG).

That's leading telcos to seek out ways to get applications built more quickly.

To Page 2



(20) |